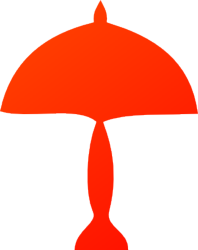 (PRWEB) November 30, 2012
For New Years, suitablelamps.com is once again offering many of their lighting products at extremely discounted prices. suitablelamps.com has a wide variety of wall lamps, table and desk lamps, floor lamps, sconces, chandeliers, ceiling light fixtures, accent lamps, mini lamps and even a full Tiffany lamp collection.
These lamps are made from fine, high-quality material, and make the perfect gift for any occasion. Bringing a touch of sparkling elegance and splendor to homes of any size, lighting fixtures from suitablelamps.com are sure to garner comments from everyone. The selection of lighting fixtures that have been reduced for the New Years Blowout Sale is huge but here is a sneak peak at some of the items that will be on sale.
The Blossoming Tigerlily Five Light Wall Sconce is a beautiful sconce with an array of lighted Tigerlilies that radiates warm light for an atmosphere of luxury and sophistication.
The Van Erp Silver Mica Table Lamp is an exquisite lamp designed by master craftsman Dirk Van Erp. Comprised of a brushed pewter frame and shade and accented with silver Mica panels, this brings a touch of luxury to tables and desks.
The Nuevo Mission Table Lamp is a contemporary piece that shows refined dignity. A magnificent, hand-crafted, Mahogany bronze finish with a shade of decorative glass set in earth tones makes this piece an aesthetically pleasing eyecatcher.
The Nightfall Wisteria Floor Lamp is a visual masterpiece, set in forest tones to give it a natural outdoors feel. The shade is made of green, leafy decorative glass and is set on an exquisite base.
The New Years Blowout Sale will feature all of these products, as well as many more fine decorative lighting fixtures.