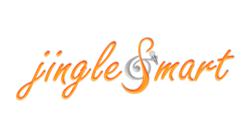 New York, NY (PRWEB) November 30, 2012
Since the Internet world was drastically changed with the arrival of Social Media, marketplace services for independent professionals are also evolving into creating opportunities of interaction between its members.
A great example of such evolution can be seen in Jinglesmart's online platform. Initially created as a way to help Freelance Jingle Writers and Musicians promote their services on the Internet, this website is also allowing talents to reach out to fellow musicians in order to share experiences, views on technologies, chat about the industry itself, etc.
Hot topics of discussion are usually centered on the constant technological change in home studios and recording systems. Jingle Writers and producers do not only focus on their actual musical abilities, they also need to stay in touch with new hardware, software, techniques, etc. And a fantastic way to be on top of such things is discussing those matters with other musicians in the same line of work.
Alex Jamieson, Co-Founder of Jinglesmart, is a firm believer of the power of a strong professional community among Jingle talents: "Even though Jingle Writers compete against each other, they are happy to talk about their experiences, usage of new technologies and showcase their work to colleagues. Such networks of professionals have proven to be an effective way to improve within a business like the Jingles Industry. This is why we have created a platform that, among many other things, allows talents to contact other talents; there is no reason to limit this type of communication".
Jinglesmart is a new online marketplace designed to help jingle writers, jingle producers and freelance musicians in general to get in touch with companies, agencies or individuals in need of commercial jingles, music services or any music project. This new service will allow freelance professionals to reach a larger audience of potential clients, as it is all web based. Even the full service can be completed online, avoiding travel and accommodation expenses, among others, which is a plus for businesses everywhere.
Please visit http://www.jinglesmart.com or contact us for further information.