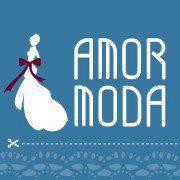 All the online consumers can get a discount when checking out, up to 55% off.
(PRWEB) November 30, 2012
With Christmas coming, Amormoda, a leading supplier of wedding dresses and special-occasion dresses, has recently launched a bridesmaid dress promotion from Nov. 28 to Dec. 31, 2012. All the online consumers for its bridesmaid dresses can get a discount when checking out, up to 55% off.
The bridesmaid dresses in promotion mainly include white bridesmaid dresses, green bridesmaid dresses, and purple bridesmaid dresses. Eason Chen, CEO of Amormoda, says, "Your bridal attendants are the people you feel closest to who have supported you (and your relationship) from the start. With all that going for them, you want to make sure you choose bridesmaid dresses they're going to love."
Eason Chen added, "Christmas 2012 is coming, and it is the most important business opportunity for us. The bridesmaid dresses are designed by our own designer team, and must be the most shining stars in the wedding dress industry in the end of 2012."
Amormoda is ready to help customers to get premium shopping experience online for bridesmaid dresses. Most staff from Amormoda have working experience in the women dress industry, and they have ability to encounter the panic buying wave, and they are committed to providing good customer care for each client.
In addition, Amormoda is offering 40% discount on its entire product range during this holiday shopping season. More coupon codes can be available from its website.
About Amormoda
Amormoda focuses on wedding dresses, bridesmaid dresses, evening dresses, and wedding dress accessories. The reason to choose Amormoda is very simple: Amormoda offers high quality products at affordable prices, and all their products are free shipping.
For information, please visit: http://www.amormoda.com/