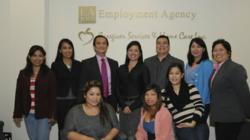 " Caring for Life "
Los Angeles California, Orange County, Ventura County (PRWEB) November 30, 2012
Caregiver Services & Home Care Inc. http://www.mycaregiverservices.com announces its support to the senior community with its 'Senior Care Winter Program'. It aims to help more elderly who will be suffering health conditions within this winter season. During cold weather, elderly are more susceptible to health problems like hypothermia, a potentially life-threatening condition that occurs when a body's temperature drops too low. Symptoms include confusion or mental disorientation, fatigue and irregular heartbeat. Winter weather is particularly hard on our senior citizens. Blood pressure is higher in the winter and lower in summer because low temperature causes blood vessels to narrow which increases blood pressure since more pressure is needed to force blood through a narrowed veins and arteries.
Some studies showed that there is an increased risk of dehydration as weather turns cold. Seniors don't drink as much in winter because the hormone that triggers thirst reacts differently when they are exposed to cold weather. The body reacts differently in cold weather and people just don't feel as thirsty when the weather is cold. When a person doesn't drink as much, this can cause dehydration and can lead to serious health problems.
The 'Senior Care Winter Program' will allow seniors to benefit from a financial program that may fit their budget limitations as a result of family interview and free evaluation of their health condition and financial situation. Shorter hour private care can also be considered in selected situations with agreed time and dates that can best help the seniors. They can be included in a group where they can have immediate access to a caregiver service even for few hours. Assistance and referral to a government healthcare agency can be an alternative for those that will need longer hours but have financial limitations. All seniors under this program will benefit from the "Circle of Care' philosophy and well-founded belief. http://news.yahoo.com/caregiver-services-homecare-inc-cshi-announces-circle-care-060036073.html
'CIRCLE OF CARE' flowchart of service - the unmatched Cycle of Care of CSHI, "Caring for Life"
Family member and client interview ---> Evaluation /Assessment ---> Analysis ---> Plan of Care ---> Organizing ---> Staffing candidates ---> Matching of CNA/Caregivers ---> Assignment and start of service ---> Case Management ---> Staff Progress Appraisal ---> Continued staffing based on standard of performance ---> Client periodic assessment /evaluation ---> Recommendation and decision ---- > "The Care that does not Quit"…