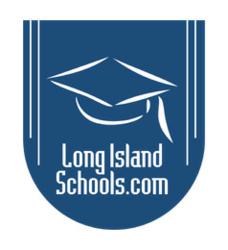 LongIslandSchools.com, the premier online resource for Education information on Long Island, is updating its listings to bring local teachers, students, and parents even more comprehensive information about schools and colleges in Nassau and Suffolk.
Kings Park, NY (PRWEB) November 30, 2012
LongIslandSchools.com announces that it will be updating their site listings to include more information about schools in their area. The site, launched in 2002, has been providing locals with up-to-date information about school districts, institutions of higher education, and other various educational programs and resources for a decade, and this latest update is simply further proof of why LongIslandSchools.com has become such a popular resource for locals.
Long Island is home to 230 private or parochial schools and 127 public school districts, with a total enrollment of over half a million students, instructed by approximately 40,000 teachers. Parents, students, teachers and many others turn to LongIslandSchools.com for important information about public schools, private schools and parochial schools in Nassau and Suffolk Counties. In addition to thorough school listings, the site also has an up-to-date resource with local School Closings and Delays, as well as information about local libraries, and news updates pertaining to education on Long Island.
Created by the experienced team at Long Island Media, the company behind the privately owned and operated network of over 900 geo-targeted Long Island websites, LongIslandSchools.com does more than provide updated information about local schools - it is a resource filled with rich information and local insights about education on Long Island. From informative articles, to insights for back-to-school preparation and academic success, and school statistics, LongIslandSchools.com makes finding information about schools on Long Island as easy as one click.
LongIslandSchools.com makes it as easy as possible to search for schools by name, city, or ZIP code - making it easier than ever for students, teachers, and parents to stay in the know. Soon, LongIslandSchools.com's updated listings will serve as an even more comprehensive resource - this dedication to accuracy and timely updates are why this site continues to be the go-to for locals, and increase in popularity year after year.