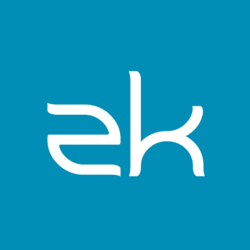 Write Once, Mouse to Touch.
London, UK (PRWEB) November 30, 2012
The new ZK 6.5 brings ZK a step further to a whole new level where responsive design and automated interaction methods of touch devices such as iPad and Android tablets are supported using just one component set and code base achieving true device transparency.
As it is of the trend now, tablet and mobile devices are of essential consideration when companies are setting up their web sites. When developers are set the task and are looking for the most suitable framework to use, it is important that the framework should support tablets and mobile devices too in the most productive way.
While many frameworks on the Java Web market are offering solutions for creating mobile applications using a separate set of component and code base, ZK chose a different approach. With the launch of ZK 6.5, developers are now able to write one application and have it optimized to run on multiple platforms which was the concept behind this release.
Originally, a separate component set named "ZK Touch" was released, going to be a component set for supporting touch devices where things were looking promising. However, upon releasing the preview version of ZK Touch, an abundance of feedback from the community suggested that it is too costly and time consuming to design the UI using a separate component set.
To eliminate this work and the risk associated with it, components which can automatically adapt and optimize to different devices i.e. responsive components are much more efficient. This highlights an interesting point that the work and of supporting different devices still exists, it is just ZK does the work and thus eliminating developer's risks.
To read more on the insight of the birth of ZK 6.5, please visit this blog.
Potix Corporation develops and supports highly productive open source solutions in the area of Java and growing Dart. Our flagship product ZK, is the leading Java web framework for enterprise level web & mobile applications. Leveraging the powers of Dart & HTML 5, Rikulo is a framework for creating cross-platform web & native mobile applications.
Innovation is the most driving force behind the growing Potix. Potix delivered the first Server+client Fusion architecture, first embeddable Java web spreadsheet, first true pivot table and first Ajax framework to bring applications from mouse to touch in one codebase and component set.
ZK has more than 1,500,000 downloads since its first release in late 2005. ZK is deployed by a large number of Fortune Global 500 companies, including Barclays, Allianz, Swiss RE, eBay, Roche, Deutsche Bank, Sony, Sun Microsystems, Audi and Toyota, providing them with the ability to rapidly create rich Ajax enterprise level applications.