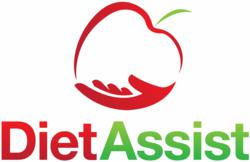 When you diet, you actually become chemically motivated to eat more!
(PRWEB UK) 30 November 2012
December 1, 2012 is the official launch date for an important new programme to assist dieters worldwide. The programme is called DietAssist and is the creation of Paul Howard and Rob Woodgate. DietAssist was developed to help those already on diets maintain their motivation to diet and to change the way they think about, and behave towards, food. The programme relies on various psychological techniques to actually change behaviour and get slimmers to think about their diet plan in a different way. They developed this programme after years of study and their goal is to make every diet more effective, easier to maintain and to keep weight off long term.
The secret to losing weight is well known. Those who eat fewer calories than they burn each day lose weight. Eating less and exercise is the key. Still, the vast majority who begin a diet give up before they reach their target weight. The statistics show that they will end up being heavier than when they started. Most diets don't work long term, simply because people find it hard to stay motivated. That's where DietAssist comes in. DietAssist is the missing ingredient in every diet plan.
So why do people fail to lose weight? The main reason is that the brain, at an emotional level, wants to keep them safe and it doesn't like food to be scarce. When it believes food is in short supply, which is what usually happens when someone goes on a diet, it starts to take action. In other words, you actually become chemically motivated to eat more! DietAssist helps diets succeed by teaching slimmers how to master their minds so they can spend less time fighting their brains and thinking about food and more time enjoying a healthier life. DietAssist teaches dieters how the mind works and most importantly how to use their mind to their advantage.
DietAssist is a 12-week programme to help a diet end in success. The programme includes 12 insight videos, 12 mind games and 12 influence MP3's delivered weekly throughout the 12 weeks. Throughout the 12 weeks, dieters will learn how the brain works and acts during a diet. They will learn about the brain's natural tendencies while they are dieting and how to stop the brain from sabotaging their diet. During the programme, slimmers will learn simple easy-to-use psychological techniques that help influence, cajole and suggest new behaviours to the brain, convincing the brain to work with the dieter instead of against them.
The videos, mind games and influence MP3's work together to teach dieters these important psychological techniques. The videos help dieters understand what the brain is currently doing to sabotage their diet. The mind games quick, simple and fun exercises put the dieter back in control and the influence MP3's use cognitive psychological techniques to help influence the brain into adopting new patterns of behaviour. Together these three elements of the DietAssist Programme changes the slimmers' behaviour towards food so they eat more appropriately and this leads to a successful dieting experience long term.
As part of the launch we have 100 programmes available to members of the media. Simply email us your credentials.