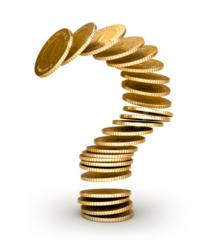 Gold bullion has had a fairly volatile year in 2012
(PRWEB) November 30, 2012
In a recent Investment Contrarians article, editor and financial expert Sasha Cekerevac reports that the minutes of the Federal Reserve's most recent meeting indicate that "Operation Twist," in which the Fed sells $45.0 billion a month in short-term bills to buy the equivalent amount of long-term bonds, is scheduled to end in December. (Source: "Fed Minutes Show Interest in Extending Bond-Buying Effort," The New York Times, November 14, 2012.) Cekerevac adds that the Fed recently stated again that it plans to keep easy monetary policy with short-term interest rates near zero through to 2015. As Cekerevac notes, this certainly is a positive support for gold bullion.
"Gold bullion has had a fairly volatile year in 2012," states Cekerevac. "… For 2012, [the market has] seen further price appreciation for gold bullion beginning in August in anticipation of accelerated monetary policy stimulus (more money printing) from the Federal Reserve."
The Investment Contrarians expert notes that at the end of 2011, gold bullion sold off sharply, ending December at a weak point. A lot of this, he believes, was a result of hedge funds being forced to liquidate their positions.
"Investors in gold bullion should be aware of the flow of funds from institutional investors," says Cekerevac. "Because of the huge amount of capital that institutions have, they can certainly have an outsized impact on any market, not just gold bullion."
Cekerevac notes that most recent and third round of quantitative easing (QE3) is unprecedented for the Federal Reserve, as this is a very aggressive monetary policy initiative that has no end date.
"As is so often the case, investors bought on the rumor and sold on the fact," reports Cekerevac. "Following the September announcement for the new monetary policy initiative…gold bullion sold off with the rest of the market."
As the Investment Contrarians expert concludes, combining this very easy monetary policy (meaning a lot of money printing) with a high level of demand for the yellow metal suggests that gold bullion should break the $1,800 level in 2013.
To see the full article, and to get a real contrarian perspective on investing and the economy, visit Investment Contrarians at http://www.investmentcontrarians.com.
Investment Contrarians is a daily financial e-letter dedicated to helping investors make money by going against the "herd mentality."
The editors of Investment Contrarians believe the stock market and the economy have been propped up since 2009 by artificially low interest rates, never-ending government borrowing, and an unprecedented expansion of our money supply. The "official" unemployment numbers do not reflect people who have given up looking for work, and are thus skewed. They believe the "official" inflation numbers are also not reflective of today's reality of rising prices.
After a 25- to 30-year down cycle in interest rates, the Investment Contrarians editors expect rapid inflation caused by huge government debt, and money printing will eventually start us on a new cycle of rising interest rates.
Investment Contrarians provides unbiased research. They are independent analysts who love to research and comment on the economy and investing. The e-newsletter's parent company, Lombardi Publishing Corporation, has been in business since 1986. Combined, their economists and analysts have over 100 years of investment experience.
Find out where Investment Contrarians editors see the risks and opportunities for investors in 2012 at http://www.investmentcontrarians.com.
George Leong, B. Comm., one of the lead editorial contributors at Investment Contrarians, has just released, "A Problem 23 Times Bigger Than Greece," a breakthrough video where George details the risk of an economy set to implode that is 23 times bigger than Greece's economy! To see the video, visit http://www.investmentcontrarians.com/press.