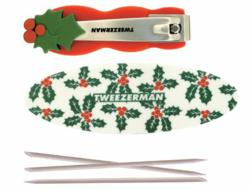 We keep a very close eye on sales trends on a weekly basis throughout the year as a matter of course because this allows us to respond quickly to client needs.
(PRWEB) November 30, 2012
With budgets being squeezed both at home and at work throughout 2012, online retailer eNail Supply has worked hard to keep prices low. This commitment to great value has meant a bigger year of sales than ever before. To mark the end of a busy 12 months, the site – which stocks a huge range of brand name beauty products and nail supplies – has released its top selling products of 2012. The sales-busting items topping the charts include no less than three brands of gel-based UV nail polishes (Artistic Nail Design's Artistic Color Gloss, CND Shellac and Gelish). Despite first appearing on the market in 2010, gel based colors have gone from strength to strength this year, challenging traditional polishes for the must have manicure mantle.
Sudeep Arya, CEO from eNail Supply said, "We keep a very close eye on sales trends on a weekly basis throughout the year as a matter of course because this allows us to respond quickly to client needs. But, as the end of the year approaches and many of our trade clients start to consider their orders for 2013, we have compiled a definitive list of best sellers for the entire year to date.
"This list gives a real insight into the beauty and nail preferences of American women around the country. What we have found interesting is that while many household incomes have fallen, our savvy shoppers have continued to place a high value on good quality brand name products, favoring the likes of Gelish, CND shellac, Artistic Nail Design over cheaper high-street imitations. We partly attribute the popularity of the gel polish brands to the fact that once applied, the color lasts for around two weeks without chipping or flaking which of course offers great value for money on a per wear basis."
In addition to Artistic Nail Design's Artistic Color Gloss range, CND Shellac and Gelish, Tweezerman products and Creative Scentsations hand lotions have also been flying off the shelves. Full of wonderfully sweet scents and an ingredient list that sounds good enough to eat, the Creative Scentsations hand lotions are richly moisturizing and wonderfully soothing. With aromas such as fresh lily, magnolia and mandarin, bergamot, vanilla cashmere, peach and ginseng, the lotions can be used on both hand and body, again attesting to the popularity of value for money products that combine great quality with an affordable price tag.
Rounding out the top five for 2012 is the eternally popular Tweezerman brand of beauty enhancers. A range of essential tools that are known to last and last, Tweezerman tweezers make an iconic addition to any beauty bag. While its traditional tweezers have sold well in 2012, the range's other products have also proven popular with foot tools and nail clippers helping to propel the brand into the top sellers list.
To browse the entire range of nail and beauty supplies from eNail Supply as well as to shop the year's best sellers from Tweezerman, Creative Scentsations, Artistic Nail Design, Artistic Color Gloss, CND Shellac and Gelish please visit http://enailsupply.com/
About Us:
eNail Supply supplies professional and salon-quality beauty products for the hands, feet and nails. It stocks a huge rand of brands including Essie Nail Polish, CND Shellac, Artistic Color Gloss and Gelish for shipping worldwide. eNail Supply supplies to licensed nail technician, aesthetician, depilatory professionals and beauty consultants as well as regular shoppers. It offers worldwide delivery and complimentary help and advice from a team of qualified technicians.