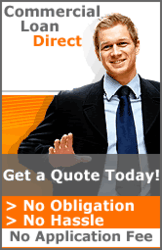 The retail sector is facing more challenges than ever due to not only the general economic condition of the US, but also the continually increasing desire for consumer convenience.
Atlanta, GA (PRWEB) November 30, 2012
Commercial Loan Direct (CLD Capital) a leading national originator of commercial loans and apartment mortgages is currently closing more retail center loans at due primarily to historical low interest rates and aggressive terms.
It's no secret the retail sector has been one of the hardest hit by the economic downturn. Now that the residential and multifamily market has begun to pick up, one would expect to see the office and retail sector follow in tow. But will the retail buildings make an active recovery as some have anticipated? The answer is that it will probably come in some areas quicker than others, for a couple of different reasons.
From what Commercial Loan Direct (CLD Capital) has seen through our borrower's loan applications for retail centers all over the country (ranging from strip malls to free-standing stores), it seems that vacancy levels are relatively low in some areas, while higher in others. Part of this has to do with the demographics of the areas, but much of it also has to do with the location of the property and the what the store sells.
As far as location is concerned, not only is the city important, but where in the city the property is located seems to have a substantial effect on retail vacancy rates. Of course the buildings with or located near big-box anchor tenants usually seem to do well (that is common knowledge), but there are also other factors to consider. Those buildings in high foot-traffic areas seem to be the least affected by the soaring retail vacancy rates seen around the country. The buildings within walking distance to universities, in downtown areas of various cities that value public transportation over cars, and in mixed used developments where the tenants or residents live atop of the retail stores seem to be the least affected. Coincidence? Probably not. Most of these stores are frequented due to convenience more than anything else—why travel when you can get what you need right where you are?
The other large component to the challenge facing brick and mortar stores is the goods that they sell. If they can be had online, it makes it difficult for the tenants to make the profits they were formally used to. Holiday shopping, the most important time of year for the highly seasonal retail sector, has been undergoing a change—shoppers are switching more of their purchasing habits towards online spending in order to shop for their holiday gifts, something retail stores have begun to recognize. But now the struggle has become how to adjust? As Jones Lang Lasalle points out in a recent article, retails stores are becoming more innovating in how to attract their customers—stores-within-stores for consumer goods, live bands/entertainment for restaurants and malls, and exclusive brand offerings only at physical locations. How this will end up playing out remains to be seen, but one thing is for sure, retail tenants are going to have to work hard to continually attract customers and may have to find more creative ways to do it.
Commercial Loan Direct a division of CLD Capital is a wholesale commercial mortgage lender and apartment mortgage banker originating for its own portfolio. In addition to offering its own financial programs, CLD has partnered with institutional investors, Fannie Mae, Freddie Mac, FHA, SBA, USDA, life insurance companies, banks and real estate investment trusts to bring you a wider selection of additional lending vehicles. With a focus on commercial loans over $1 million, a diversified mix of financing products, a state of the art online commercial lending platform, and a staff of experienced professionals, CLD provides a cost-efficient solution for apartment lending and commercial property financing.
View CLD's Commercial Loan Rates as of today