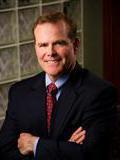 "I have practiced medicine for over 20 years and cannot emphasize enough the importance of strong communication with referring doctors and the importance of a symposium like this to discuss clinical results among all practitioners."
(PRWEB) November 30, 2012
Esthetic evaluation of the face is a critical component to consider when treating patients for facial deformities even though the operations are reconstructive in nature. The facial deformities include cleft lip and palate, Treachers Collins syndrome, Goldenhar, Beckwith-Wiedemann, Crouzon, Apert, Pierre Robin, as well as temporomandibular joint (TMJ) deteriorations.
Dr. Robinson stresses that beauty is more than youthfulness and right facial proportions. It includes personality and expression. "I find by restoring youthfulness and facial proportions, the patient's beauty is more expressed."
Over 15 million Americans are affected by OSA and another 40 million are affected by sleep disturbance. Dr. Robinson presented a unique treatment of using jaw surgery to correct facial deficiencies that cause OSA and highlighted the results of a recent study which found that the effects of sleep apnea were reversed in 90 – 97% of patient who received this surgical treatment. The operation called maxillary-mandibular advancement (MMA) is usually reserved as a last resort for patients who cannot tolerate continuous positive airway pressure (CPAP) devices. "MMA offers the only proven surgical chance for the patient to get off CPAP."
The symposium's keynote speaker was Professor Gideon Markman who presented "Rules for Innovation: Setting Yourself Apart" and featured clinical case studies presented by Dr. Curtis Becker, Dr. Thomas Hein, Dr. Christopher McConnell, Dr. Allen Benning, Dr. Richard Elliott, Dr. Mark Gregston, and Dr. Michele Mathews.
Dr. Randolph C. Robinson has been practicing cosmetic, oral, and orthognathic surgery for over 20 years in the Denver, Colorado area and all over the world. Dr. Robinson has received numerous awards, co-founded and is actively involved in Face the Challenge, a non-profit organization, and holds appointments in various medical programs and societies. For more information on Dr. Robinson and Robinson Cosmetic Surgery, please visit http://www.RobinsonCosmeticSurgery.com or call 303-792-2828.