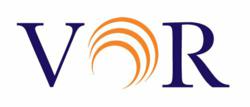 "Today, very fragile people are being forced from their homes under the belief that money will be saved and quality of life will improve." Julie Huso, VOR's Executive Director
Elk Grove Village, IL (PRWEB) November 30, 2012
VOR, a national advocacy organization representing people with intellectual disabilities and their families, today renewed its urgent request of Members of Congress in several states to call for a moratorium of federally-funded deinstitutionalization lawsuits.
VOR renewed its call for Congressional action in light of ongoing reports by the New York Times include findings that 1,200 people in state's care have died from 'unnatural or unknown" causes, in addition to reports of abuse, neglect, and financial fraud perpetrated on New York's most vulnerable citizens with intellectual and developmental disabilities. ("In State Care, 1,200 Deaths and Few Answers," New York Times, Nov. 6, 2011; and "Abused and Used" series, New York Times, March 2011 – current).
"Reports of people with profound disabilities experiencing harm and death after being displaced from specialized settings are frighteningly predictable," said Tamie Hopp, VOR's Director of Government Relations and Advocacy, citing a bibliography of similar reports from around the country.
A New York Times article earlier this year reported that the U.S. Administration on Developmental Disabilities (ADD), which is charged in part with protection and advocating for people with intellectual and developmental disabilities, had criticized the response of its own protection and advocacy system in New York. However, the Administration's response focused predominantly on process and budgeting concerns, not human tragedy. ("U.S. Report Criticizes New York on Monitoring Care of Developmentally Disabled," New York Times, January 11, 2012).
"ADD's response is woefully adequate in light of the human tragedy reported by the New York Times," remarked Hopp. "It's not surprising that a self-audit of one its own programs would avoid the difficult question of whether small settings are prepared to safely care for all individuals with profound ID/DD."
"If the ADD, won't ask those difficult questions, Congress must," she added.
VOR has repeatedly urged Members of Congress to respond by calling on federal agencies to halt deinstitutionalization lawsuits until Congress has had time to investigate how these problems occurred, determine what changes in federal policies are necessary to protect the lives of people with ID/DD who reside in the community, and decide if changes are needed in federal policy to guarantee residential choice to the residents of facilities for people with ID/DD.
VOR, a nonprofit organization, is seeking $50,000 to help meet these challenges, while also allowing it pursue its long standing legislative, legal advocacy, and family advocacy programs.
"We also host an Annual Conference and in 2013 will launch a Quality in the Community Initiative," said Julie Huso, the organization's Executive Director. "A lot of families are counting on VOR. We are the only national group representing their interests." This holiday season, join VOR and become an advocate of choice for people with disabilities or donate to this non-profit.
About VOR:
VOR is a national organization that advocates for high quality care and human rights for people with intellectual and developmental disabilities. Offering community, legal, medical and educational resources for families of individuals with special needs, VOR is committed to providing help for people with disabilities. Standing up for long term care facilities and community disability programs, VOR is dedicated to maintaining family choice for people with intellectual and developmental disabilities. For more information about VOR, please visit us at http://www.vor.net.