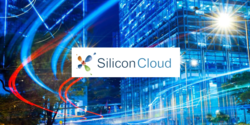 A network that allows marketers to connect and market is vital in modern business.
Jacksonville, FL (PRWEB) November 30, 2012
Silicon Cloud, a digital marketing agency based in Ireland &, Florida, have found that LinkedIn is the biggest attraction for digital marketing blog readers. The month long research found that LinkedIn was a bigger draw than other key attractions like the new MySpace and Barrack Obama.
Announcing the result, Silicon Cloud Founder and CEO Patrick Murphy said he wasn't surprised by the results. He said, "Digital marketers are huge readers of blog content. The space is constantly changing, so we do most of our learning from one another. LinkedIn is a massive part of most digital marketers daily lives, so it's natural that they want to read about it."
He went on to describe the experiment, "We chose three big social marketing brands that we thought we get a lot of traction from our readers. Hubspot, LinkedIn and Myspace, they gave the best range of topical, well-known and practical. We've had some success blogging about them before too. Over the month of November we blogged on each and threw in other popular terms like Obama and SEO. The idea was to find out what digital marketers are really interested in."
"The results were amazing. Normally on our blog, the reads build over time. But with Joe Reid's blog 'Is LinkedIn Premium the key to LinkedIn Marketing?' it was a waterfall. We measured each of the blogs over one week, and that one received nearly ten times as many reads as the others."
Patrick explained the need for experimentation in digital marketing, "We experiment and come up with ideas every day. You have to stay on top of new trends and even try to predict them. That's what we use our own website for. It's like a digital testing ground for our methods."
He also expanded on why LinkedIn is so popular, "A network that allows marketers to connect and market is vital in modern business. It's a space that takes time to master and one that most of us are still learning about. It makes sense that so many people would want to know how best to use it."
SiliconCloud is a digital marketing strategy provider focused on creating online marketing solutions. The company was founded in 2009 at their European headquarters in Dublin, Ireland and has since expanded to Jacksonville, Florida. It has achieved success in creating digital marketing strategies across multiple industries, from niche tech companies to mergers & acquisitions. The company describes its mission as "helping companies increase revenue via the web, maximize online sales, and launch business to the next level by effectively managing online presence, driving brand elevation, and informing sales strategies."