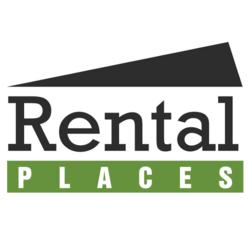 Having access to an extensive number of vacation rental homes, condos, and other properties from the Bridge allows our brand, Rental Places, to expand exponentially
Hilton Head Island, SC (PRWEB) November 30, 2012
Performance Development Corporation (PDC), a Hilton Head Island-based marketing and software development firm, announced today that they have entered into a partnership with The Vacation Bridge, a vacation rental software developer. The joint venture plans to offer more vacation rental options to on-line users.
"PDC is excited to partner with the Bridge. Having access to an extensive number of vacation rental homes, condos, and other properties from the Bridge allows our brand, Rental Places, to expand exponentially", said Richard N. Neste, Chief Operating Officer at PDC. "The online vacation rental market is growing by leaps and bounds and our goal is to make planning a vacation as easy as possible, without limiting options," Neste continued.
The partnership brings together two best-in-class proprietary software developers that offer businesses the ease of offering their properties to a broader audience by increasing their SEO. Vacation property rental companies can share their aggregation in order to increase on-line views of the properties that they offer.
"The average online user wants a vacation website that offers real-time availability of properties in a user friendly environment. Our partnership with the Rental Places will allow users to go to one site anytime they want to book a vacation rental home", said Bob Ackerman, President, The Vacation Bridge.
The Vacation Bridge is a cooperative effort between Rental Network Software (RNS), and Virtual Resort Manager (VRM) that provides the software functionality to distribute professionally managed vacation rental properties to on-line travel agencies, web portals, aggregators and other outlets which book these properties on the web.
Rental Places, a division of Performance Development Corporation, utilizes the latest technology to provide vacationers real-time availability to successfully reserve the vacation accommodation of their choice 24 hours a day, 7 days a week. Our S.E.V.M. ™ (Search Engine Vertical Marketing) technology has given online visitors the necessary tools to find the perfect vacation place at the price they want to pay.