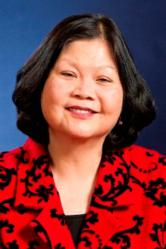 Someday our grandchildren may ask, "What did you do?" Let's make sure we have a good answer for them.
Baltimore, MD (PRWEB) November 30, 2012
"December 1 is World AIDS Day, a time when we pause to reflect on the ways in which the HIV pandemic has changed our world, when we celebrate the exciting progress made in the fight against HIV, while mourning the multitude of lives it has claimed.
"Many challenges remain but this year we have good reason to be optimistic. Last week UNAIDS reported that Africa has cut AIDS-related deaths by one third. And in the last two years the number of people receiving lifesaving antiretroviral medication has increased by more than 60%, to 8 million. However, there are still 7 million people in need of medicine who can't get it. And in some parts of the world the epidemic is growing.
"At CRS, our mission calls us to reach out with compassion to those affected by HIV, to assist those in need. That is why our staff and partners are on the front lines of the global response. We now have HIV and AIDS projects in 62 countries in the most vulnerable areas of the developing world. This year, CRS will directly help more than 2.5 million people affected by HIV, including more than 400,000 children.
"One of our most exciting achievements was the transition of our AIDSRelief program to our local partners, which is nearly complete. Over the last nine years, AIDSRelief provided HIV care and treatment to more than 700,000 people in ten countries. During that time, we worked closely with local partners to strengthen their ability to manage the program. And now the time has come for them to take the lead in providing quality care for their communities, ensuring that the advances made will become a permanent part of health care systems around the world.
"This is a key moment in the fight against HIV. With each passing day comes hope that more people will have access to lifesaving medication; that ongoing research will someday lead to a vaccine or cure; that fear, ignorance and stigma will be replaced by love and understanding. Today, let's challenge ourselves to think about the important role we can each play in what may be the defining challenge of our age. Someday our grandchildren may ask, "What did you do?" Let's make sure we have a good answer for them."