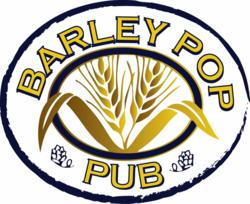 (PRWEB) November 30, 2012
Customer Appreciation will be the focus at Barley Pop Pub & Restaurant's 25th anniversary celebration on December 2nd as they thank their customers for their business throughout this year and over the course of the last 25 years.
From 2:00 pm – 5:00 pm on December 2nd, Barley Pop Pub & Restaurant will be providing complimentary appetizers and pizza to all patrons. All attendees of the Customer Appreciation Day will also get one free rail drink or tap beer.
Since it is a celebration of the restaurant's establishment, complimentary birthday cake will also be provided.
Customers will also enjoy Happy Hour pricing throughout the party. Happy hour pricing includes $2.00 Domestic, $2.50 Micro and $3.00 Import tap beer.
Barley Pop Pub & Restaurant is located at N116W16137 Main Street in Germantown.
For more information on the 25th Anniversary Celebration and Customer Appreciation Day, call (262) 255-2086 or visit http://www.barley-pop.com.
About Barley Pop Pub & Restaurant
Barley Pop Pub & Restaurant, where friends and family come to gather, is not only known for their Friday Fish Fry, Mexican Food and unbelievable specials, but also their 125+ bottled beers, choice of 15 domestic, micro and import beers on tap and huge variety of spirits. Barley Pop Pub & Restaurant features a Happy Hour every day 2:00 pm – 6:00 pm and a banquet hall available for rental, for corporate or private holiday parties, with no room rental charge.