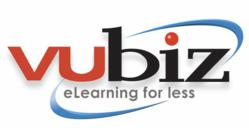 Los Angeles, CA (PRWEB) November 30, 2012
Vubiz is excited to launch a new financial elearning course in standardized XBRL - Extensible Business Reporting Language.
The key drivers of advances in business and financial reporting are standardization of report preparation and the application of global accounting standards. The SEC in the United States now enables investors, large and small, to download, analyze and review financial information from public companies as soon as it has been filed. Every UK business is now required to use the same underlying approach to report its financial results for tax purposes. Governments in the Netherlands and Australia use this approach to reduce the regulatory burden for business in their countries. The Canadian government has now declared a policy of "Tell us once" in response to business pressure. For more than 40 countries worldwide, including 15 of the G20 countries, XBRL (Extensible Business Reporting Language) is the technology-based solution that is making all of this possible.
In the new Vubiz multi-level online course, learners are introduced to the basics of XBRL, its use around the world, various issues encountered in implementation, the benefits of adoption, and a glimpse at future trends. Text, audio, video, and a visual knowledgebase are used to present the course information. The elearning course is structured in such a way that learners can access the level of detail they want. There are three levels of tests for this course. Learners can take all three tests, or select the level that best suits individual needs. A certificate of completion is available with successful completion of each test.