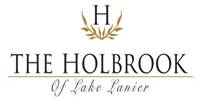 It's a way to start the Christmas season together, as a community.
Gainesville, GA (PRWEB) November 30, 2012
Long nights and short days affect everyone as the holiday season approaches, but seniors are often particularly hard hit. The Holbrook, a local community for active seniors, is making sure that doesn't happen this year with its new annual festival, Spirit of Light.
Spirit of Light, a celebration of the Christmas season and the light sent to earth when Jesus was born, will see the entire Holbrook community glowing, from the dancing flames of fireplaces to festive decorations both indoors and out. The light will draw together residents and their families, giving them a cozy atmosphere to spend time together before the busiest part of the holiday season.
The event will also see the official lighting of The Holbrook's new 23-foot Tree of Light.
"It's a way to start the Christmas season together, as a community," said Tiffany Sullen, a community relations director for The Holbrook. "All the residents are very close, like an extended family. Add their relatives to the mix and it's going to be an amazing night."
The event is not only a social occasion, but also designed to benefit residents' health, Sullen said.
"The short days and darkness can take a real toll on people. It can leave you feeling tired and worn out. It's been shown that more light and social contact can really help pull people out of that pre-holiday slump. Everything we do here is aimed at the health and happiness of our community members."
Spirit of Light will include a holiday social hour in The Holbrook's bistro, a chili cook-off and a sing-along with mulled cider and hot chocolate following the lighting of the tree. Music will be provided by 12-year-old piano prodigy Sean VanMeter.
"We welcome guests beyond just residents and their family," Sullen said. "If you've ever wondered whether you might be happy in an active adult community, come join us. You won't leave without making a friend."
About the Holbrook:
The Holbrook is a community for active adults with a focus on entire well being, including body, mind and spirit. All of The Holbrook's facilities and programs are designed with the latest research in mind to maximize health, comfort, and a strong social community. Contact The Holbrook Independent Living or the Spirit of Light event.
The Holbrook
3315 Thompson Br Rd.
Gainesville, GA 30506
(678) 207-2345