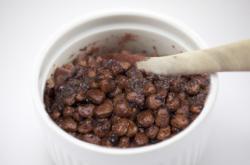 If we can help even some of these animals to regain their enthusiasm for food, it can be a crucial step in their overall recovery and that is very gratifying to us as animal lovers.
Wilton, CT (PRWEB) November 30, 2012
SuperGravy is challenging the idea of using canned food to make dry food more appealing to pets. The instant mix developed by Clear Conscience Pet was designed to boost flavor, encourage better hydration, and add essential nutrients to dry foods for dogs and cats.
For the first two weeks of January 2013, Clear Conscience Pet will be offering a special discount on it's flagship products, SuperGravy, to offer users of canned food a chance to see greater cost savings and a happier, healthier companion.
"SuperGravy is a product that started with a simple idea but has evolved to work on many levels," said Anthony Bennie, the Founder and President of Clear Conscience Pet, a family-owned startup business headquartered in Wilton, Connecticut. We have a message for those that depend on pricey cans to get their pets to eat: STOP!"
"Our original goal was to help pets to eat better when they experience loss of appetite from illness, old age, or just to get finicky eating pets to enjoy their food more. If we can help even some of these animals to regain their enthusiasm for food, it can be a crucial step in their overall recovery and that is very gratifying to us as animal lovers."
But the fastest growth for the young company has been from new customers switching to SuperGravy instead of using canned pet foods to get their pets to eat. "It became obvious that using SuperGravy accomplishes the same results as adding expensive canned foods to dry kibble, and that saves money for families at a time when so many are watching their budgets and cutting back wherever possible," said Amanda Malone Bennie, the company's Co-Founder. "But we see our dogs and cats as part of our families, and it goes against our instincts to take anything away from them- it would be like telling your kids to eat food that they dislike so the family can save money, and as a Mom, I could never do that."
When asked why they use canned food in addition to kibble, most dog and cat loving families say either that their pets just won't eat without it, or that they feel guilty feeding their pets a hard and dry meal every day and want to give them something more appealing.
"After twenty years as an animal nutritionist, and as veteran of the natural pet food industry, I have come to believe that feeding dry kibble without hydrating it is not only unappealing; it can cause health problems in some dogs and cats," said Anthony Bennie. "Inadequate water consumption can cause urinary tract infections, and poor digestion of dry kibble can cause Irritable Bowel Syndrome (IBS) and colitis."
When sprinkled on top of dry pet food and mixed with warm water, SuperGravy creates an "au jus" style gravy that coats and clings to dry kibble. It acts as a dynamic interface between water and dry kibble, with hydrated "gravy granules" adhering to the kibble and transferring moisture into the kibble. Judging by extremely enthusiastic reviews for the product, the taste is a huge hit with dogs and cats.
SuperGravy contains a harmonized blend of protein from natural organ meats including beef heart and liver, chia seed (a source of Omega 3 & 6 fatty acids), and a nutritious vegetable blend of concentrated spinach, carrot and pumpkin that provides plant based phytonutrients. Yet the product adds only 20 calories and one gram of fat or less per serving, so it works with any dry food, including "prescription" veterinary diets, without significantly altering the pet's nutrient intake.
SuperGravy is also a better choice for the planet, since canned pet foods, with their average 80% water content, generate a tremendous amount of carbon footprint and landfill waste. This includes the metal used for the cans, the energy to manufacture them, fuel to ship cans, and of course the landfill space to dispose of them after consumed. And there is growing concern about the environmental and health impact of cans which have inner coatings that include the controversial compound BPA.
In summary, SuperGravy turns dry kibbled pet food into a delicious, and more nutritious moist meal that is incredibly palatable and appealing to virtually all dogs and cats. Remarkably, these benefits of illness prevention, better nutrition, nutrient absorption, and digestibility are all delivered for the incredible value of about 40 cents per day for medium and large dogs and 20 cents a day for small dogs and cats, about 1/3 of the average cost of using canned pet foods for the same purpose. This is a product that delivers great benefits and is accessible to the vast majority of pet guardians.
Starting January 1st through January 15, 2013, use coupon code SUPER2013 for a 20% reduction of the retail price of SuperGravy so you can see the savings for yourself.
More information and purchasing options are available on Clear Conscience Pet's website.
###
About Clear Conscience Pet®, LLC
Clear Conscience Pet® is the first pet nutrition company founded with the mission of using humanely sourced meat ingredients from sustainable family farms to make exceptionally healthy treats, chews, and food enhancing gravies. The company's current products include the patent pending OSV™ treat and chew line, SuperGravy™, the first Holistic Instant Dry Gravy Mix and Nutrient Enhancer for pets, and Cruncherz™ Gluten & Grain-Free Bakery Treats. The company is based in Wilton, Connecticut and is family-owned by Founders Anthony Bennie and Amanda Malone Bennie. They currently market their products through pet supply retailers, online pet supply stores, veterinarians, health food stores, and outlets.
Web address: http://www.clearconsciencepet.com
Facebook page: http://www.facebook.com/Clear.Conscience.Pet.LLC
Video interviews with Founder, Anthony Bennie: visit:
http://www.clearconsciencepet.com/ccp-tv