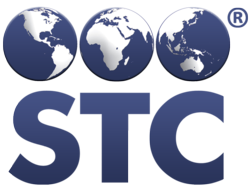 Tucson, AZ (PRWEB) November 30, 2012
Scientific Technologies Corporation (STC) will be providing significant product enhancements to the West Virginia Statewide Immunization Registry (WVSIIS), a valuable information system that stores complete and up-to-date vaccination records to help ensure that all West Virginia children, adolescents, and adults are current with their recommended immunizations, vital to protecting the public health of all communities. STC will provide professional services for new WVSIIS functionality, as well as system training and provider recruitment/onboarding and data exchange training.
WVSIIS, which STC developed and implemented for the State of West Virginia Department of Health and Human Resources (DHHR) in 1999 and has maintained and supported since implementation, will be enhanced with the following upgrades:

Implementation of new interfaces between WVSIIS and the retail pharmacy systems.
Historical marking for incoming immunizations.
Screens and business logic additions to run a trial de-duplication run on staged data and implementation of trial dose decrementing and data storage for reporting.
Ability for statistics review and trial Lot Number Decrementing reporting.
Addition of query for provider medical record numbers related to HL7 Certification report errors.
Addition of calculation on HL7 Certification Report.
Creation of integrated reporting module in PHC-Hub, a suite of tools to manage and assist immunization information systems to onboard and monitor HL7 electronic data messages.
Updating of Benchmark reports to reflect the latest CDC changes.
Establishment of acceptable data quality thresholds.
Increased capability to link information and integrate with workflow.
Additional support for a second set of message-level and multi-level validations.
Capability to update for unique vaccination identifier matches.
Validation of always empty field-levels.
Ability to verify existing inventory for incoming administered vaccination.
Implementation of SOAP messaging to meet Meaningful Use Stage 2 requirements.
STC will also be providing training services on WVSIIS functionalities including HL7 messaging; interfacing with 3rd parties for electronic data exchange with WVSIIS; clinical and technical testing and the GO LIVE implementation process; and PHC-Hub. In addition, STC will develop train-the-trainer materials for WV DHHR staff to accomplish successful marketing, recruiting, enrolling, and onboarding of private providers and health information exchanges using electronic health records (EHR).
For provider recruitment/onboarding and data exchange training, STC will provide guidelines to WV DHHR staff on providers and EHR vendors to target for data exchange recruitment, enrollment, and facilitation. STC will recruit providers using EHR and electronic medical records (EMR) systems for potential data exchange interfaces between WVSIIS and provider EHR/EMR systems and will test and implement these interfaces. STC will also provide tracking and reporting on the status of recruitment and onboarding efforts using available tools in the WVSIIS and PHC-Hub.
WVSIIS, with over 3,500 users, contains a total of over 10.6 million vaccination records for approximately 1.4 million patients.
About STC
STC's goal is to ensure healthy populations through partnership, expertise, and applied use of information technology. In the early 1990s STC was one of the first adopters of the value of immunization registries and the data that could be used for decision support to augment clinical practice, targeting the reduction and impact of vaccine preventable disease on children. With the support of physicians, organizations, and policy and vaccine experts, STC's public health and software professionals led many of the early efforts and best practices to implement statewide registries. The efforts continue today as over 250 million vaccine encounters are retained in the immunization registries of STC and their state public health partners. Increasing the value of these national health data assets is a primary goal of STC through the next decade. http://www.stchome.com