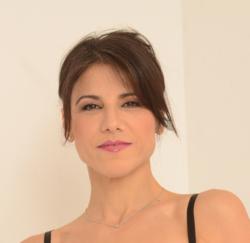 C'mon, men need this stuff too! Forget Viagra - men need to find their pelvic floors! Everyone is so closed down sexually and emotionally.
New York, NY (PRWEB) November 30, 2012
Mind Your Body Fitness on the Upper East Side of Manhattan will host an in-house training on the pelvic floor including elements of how the fitness of this part of the body contributes greatly to a healthy sex life and overall well being on Monday, December 17th at 5PM.
Pelvic-floor strengthening is not un-subtle squeezing, but a very intricate and inner command of a highly-charged, sensitive and deeply-empowering place in the body that most people - particularly men - go through their whole lives never truly getting in touch with. Many forms of exercise promote butt-gripping, inner thigh squeezing, and abdominal holding exercises that tighten up outer areas while unwittingly eluding and even preventing access to the deeper support systems that would make a person an innerly-toned, responsive, spontaneous, and positionally-undaunted partner.
It's more and more common for various exercise methods to profess that devotees of their practice will be "more sexy." But having a sexier body due to a particular fitness regime can actually not have much to do with being in the best physical shape for the actual act of sex. It goes along with the some of society's more superficial aspects to extoll the benefits of the outer surface of things like amazing make up to cover less-than-adequately-cared-for skin. What good is looking outwardly sexy if the body hasn't the balance between stability and flexibility and range-of-movement potential to be available and open - after the preliminary evening of partying leads to the real performance in the bedroom? For instance, how many women wear gorgeous heels and seem sexy because of tightened calves and a carefully-chosen skirt length, but then don't have the hamstring flexibility to actually "get a leg over." And how many men are there with such tight lower backs that they lack the sustainable strength to "stand and deliver?"
And is the body of either sex truly in touch with the very particular pelvic mobility to angle and respond to what can happen spontaneously in the strong passions of the moment? One of Mind Your Body Fitness owner Gail Giovanniello's long time clients once heartily expressed to her during a session: "C'mon, Gail, men need this stuff! Forget Viagra; they need to find their pelvic floors! Everyone is so closed down sexually and emotionally."
Master Pilates Teacher Gail Giovanniello provides on-going in-house trainings for her staff and offers on-the-road or at-home informative fitness videos to view on the NYC Pilates Mind Your Body YouTube channel.
In many methods of fitness there are specialized approaches for pre-natal conditioning. Why wouldn't there be a just-as-focused conditioning for the physical and emotional and psychological demands towards the act that produces a child and that same act that will need to have a healthy continuance for years afterwards? Not every woman is going to want to take or will ascribe to the philosophies behind pole dancing classes to strengthen their bodies and beings in that prescribed sexual way.
Movies and television promote the ideal male sexual partner as having washboard abs and desirable females with flat bellies, but overly-worked superficial abdominals are most-often accompanied by tight hip flexors - an area of the body that should be able to soften and fold for the sort of pelvic mobility that should come with responsive sexual rhythms.
For more detailed information about the training on December 17th, or for information on customized-to-the-client private Pilates sessions with Gail Giovanniello or her fine staff of instructors, please call Mind Your Body at 212-426-7960.
Also see the complete Mind Your Body Fitness Group Pilates Class Schedule:
Over 40 Classes to Choose From on Reformer, Tower, Chair and Mat
Each Class with Five or Fewer Students and Available Seven Days a Week
Complimentary private press previews with Gail Giovanniello can be scheduled for alternate times.
Press contact: Tim Driscoll 212-647-8878