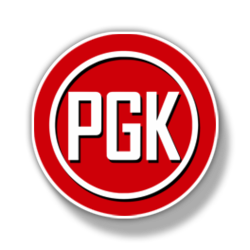 I was very impressed by the level at which Paul Rogers and his team train...our goal was to create a site that matched the professionalism and passion they bring to their sport each and every day.
-TJ Kirgin, CEO/Owner of Anchor Digital Services
Saint Louis, Missouri (PRWEB) November 30, 2012
Anchor Digital Services worked with Paul Rogers, owner of Performance Goal Keeping (PGK) to enhance the PGK brand and corporate identity. This was done with an improved logo, re-designed branding, and a new, user-friendly website which was launched earlier this month on November 17th, 2012.
This website was created using the best practices established by the World Wide Web Consortium, and was coded into a Content Management System so that the Performance Goal Keeping staff could have complete control of all web communications.
Anchor provided further assistance in the department of web communications by providing an email marketing platform as well as custom designed email newsletter templates. This email platform will allow the PGK team to communicate with thousands of goal keepers across the nation in a matter of seconds.
Also created by Anchor Digital Services was an E-Commerce store for Performance Goal Keeping merchandise, as well as a secure area for members. In this members-only area, goal keepers can access premium content downloads as well as instructional videos to assist with ongoing training.
Paul Rogers, owner of and head coach at Performance Goal Keeping is a UEFA, UEFA GK, USSF, NSCAA qualified coach as well as a USSF coach educator. Mr. Rogers is the current US Women's National Team Goalkeeping Coach and has been in this position since 2009. In his time with the US National Team he has Won Gold at the 2012 London Olympics, a runner up at the FIFA World Cup in 2011 and won 2 Algarve cups.
The staff at Anchor Digital was very excited to be chosen for this project as they are huge fans of soccer in general and even stopped work for a day to watch Paul's girls win the gold medal against Japan in the 2012 Summer Olympics.
TJ Kirgin, Owner/CEO of Anchor Communications has always been an avid soccer fan, having two children at home who both play on select and club soccer teams. His ten year old son is also a goal keeper and avid fan of the sport.
Mr. Kirgin had this to say about the opportunity to work with Paul Rogers and the great staff at Performance Goal Keeping:
"When I first met Paul, I was very impressed by the level at which he trains and the care that he takes, even with the youngest kids in his program. Upon my first visit to the old PGK website, I knew that it was not a good representation of the level at which they operate on a daily basis. The site was not cross-browser friendly, and therefore could cause problems for many of his users and fans trying to seek out goal training on the web. It also wasn't very mobile friendly, which can also cause troubles in today's mobile age. We at Anchor Digital wanted to create a site that matched the professionalism and passion that Paul Rogers and his team bring to their sport each and every day to best represent them and to help them connect to their clients."
The changes made by Anchor will position Paul Rogers and his team for incredible growth and create a much better user experience for his customers and his fans.
Anchor will continue to support Performance Goal Keeping in their online efforts by keeping this new website mobile friendly, and optimizing it for organic search.
Interested in seeing what this crew of soccer lovers at Anchor can do for you? Click here to find out more.