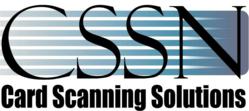 Los Angeles, CA (PRWEB) November 30, 2012
In the spirit of the holidays CSSN, the manufacturer and trademark owner of the ScanShell® line is offering an exceptional offer on their refurbished ScanShell® units to benefit those who are in need of one of the following image only, non ocr units; ScanShell® 800N, ScanShell® 800NR, ScanShell® 2000NR, ScanShell® 3000DN, ScanShell® 3100DN, and ScanShell® 800DXN. Typically these units are off limits unless there is an exchange to be made. However, during the month of December not only will they be available to everyone but also at a 15% discount.
All of CSSN's ScanShell®'s are TWAIN, compact, and are equipped with a USB 2.0 standard interface, therefore eliminating the need for an external power supply. They serve as a multipurpose card scanning system for a wide range of cards including, business cards, checks, medical cards, ID cards, and driver licenses. Customers have the choice of the scanner size as CSSN offers both A6 and A4 therefore allowing users to scan up to a legal sized document. Furthermore, there is a choice of utilizing a simplex or duplex device. Duplex devices scan both sides of a card at the same time where as simplex devices only scan one side at a time. These devices are particularly useful for users who are utilizing software which CSSN has not yet integrated with and simply want to obtain images and store images, or users who utilize no scanner at all.
The following refurbished duplex devices are offered the price of $235.00: ScanShell® 3000DN, ScanShell® 3100DN, and ScanShell® 800DXN
The following refurbished simplex devices are offered at the price of $125.00: ScanShell® 800N, ScanShell® 800NR, ScanShell® 2000NR
For anyone reluctant to invest in a refurbished unit, please be assured that CSSN has fully tested all of our products. A three month warranty on all refurbished units is included without additional cost.
Additional information on the image processing solutions offered by CSSN, Inc. can be found at http://www.card-reader.com
Card Scanning Solutions (CSSN Inc.) is a leading developer of card reading and image processing technologies. They are renowned for developing an OCR engine that can read the driver licenses and ID's from all 50 states and over 80 countries. Their high-level DSP (digital signal processing) algorithms are able to filter and clean tarnished images received from an ID scanner, which differentiates their technology from other OCR providers. CSSN Inc. offers valuable solutions that significantly increase productivity, save time and money and result in greater efficiency in a wide variety of industries including Medical, Financial, Hospitality, Security and more.
For more information contact:
Celeste Monzon, Marketing Manager
213/867- 2625