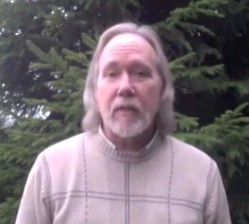 Healers from all energy modalities are invited to post and to comment on others' posts, both to ask questions and to offer guidance.
Munnsville, NY (PRWEB) November 30, 2012
Reconnective healing practitioner Tim Emerson specializes in working with other healers for much of his business, Kwan Yin Healing. Now he's announcing a guest healer initiative, "Healers Voices," both to increase their reach and to share their experience with other healers.
"Healers can participate however is easiest and most comfortable," Emerson explains. "They can choose a period of time to let it be known they'll be around the 'Healing for Healers' Forum for questions. They can post their Guest writing on 'A Healer's Café.' Or they can do a recorded phone interview. Whatever works best for each healer."
"I'll then announce and publicize the schedule," adds Emerson. The "Healers' Voices" series will begin in January 2013. Contact information can be found on his web site, http://kwanyinhealing.com.
"Healing for Healers" is a discussion forum dedicated to the needs and concerns of other healers, found on the Kwan Yin Healing web site. Healers from all energy modalities are invited to post and to comment on others' posts, both to ask questions and to offer guidance. Often working in relative isolation from each other, healers can start to feel disconnected; "Healing for Healers" offers a place for reconnection.
"A Healer's Café" posts original articles about healing, from overviews of healing to wilderness healing and previews of Emerson's forthcoming book, "Getting Unstuck." Readers are invited to post comments and feedback. "A Healer's Café" is for a general audience, not strictly healers, but anyone interested in healing.
Recorded interviews will be posted with a web link to the recording, "similar to the November informational Q&A teleseminar recording I just did," explains Emerson, "or the interview on the 'About Me' page, but posted to the 'Healing for Healers' page for easy access and comment."
"The Reconnection," the primary way Emerson works with healers, is a process developed by L.A. chiropractor Dr. Eric Pearl in 1993. The procedure traces the body's energetic lines and points, similar working with acupuncture meridians, with the purpose of alignment and coherence of the energy for greater connection and flow. It's a procedure done only once for each person.
Kwan Yin Healing began in January of 2012 in response to Emerson's growing healing clientele. Offering workshops, Reconnective healing, The Reconnection, and soon books and music, Kwan Yin Healing presents an umbrella for a range of informational services, including video and text information and explanations.
"Getting Unstuck: Healing your Life," forthcoming in 2013, lays out a practical bridge from the seemingly mystic to everyday tangible solutions to the many ways people feel "stuck," from economic conditions to job constraints to difficulty meditating and implementing spiritual approaches in daily life. Relationships, entrepreneurship, creating jobs for oneself, spiritual growth, and realizing dreams and desires in physical manifestation are covered, as are approaches for recognizing healing as far more than mere disease treatment. "When did you stop singing? When did you stop enjoying stories? When did you stop getting up in the morning full of passion for the day?" These are part of a healthy life for Emerson, and their lack indicates a need to look carefully at one's life circumstances.
"Healers' Voices" is presented without charge, for healers or for the public.