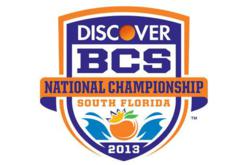 There are no Sold-out games
San Diego, CA (PRWEB) November 30, 2012
Ultimate Sports Adventures announces availability of Luxury Suites / Skyboxes, Tickets, and Hospitality for the 2013 BCS Championship Game in Miami, FL on 1/7.
Limited Availability of Luxury Suites in both the 200 and 300 Levels of the Sun Life Stadium are currently available.
Ultimate Sports Adventures also has tickets available for every College Bowl Game. There is no sold-out game! We have your tickets.
About Ultimate Sports Adventures Inc.
Founded in 2006, Ultimate Sports Adventures was started by Bruce Johnson, whose vision of offering an expanded menu of event tickets and activity experiences, would offer something for everybody. Mr. Johnson has over 15 years experience in this field. Ultimate Sports Adventures has grown annually. The company is always looking for new events and activities to offer to its clientele.