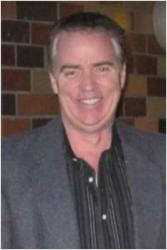 We remain committed to helping every child find a loving home.
American Fork, UT (PRWEB) November 30, 2012
The Adoption Center, a full-service, Utah adoption agency that specializes in placing infants, is an active supporter and participant in November's National Adoption Month. The agency, which provides housing, food and cell phones to birth mothers, has placed 1,200 children and is one of Utah's most respected adoption agencies.
The Children's Bureau, part of the U.S. Department of Health and Human Services, funds the National Adoption Month initiative each November. President Barack Obama recently touched upon the importance of the month, stating that as a nation, the United States must ensure that children grow up knowing the love and protection of a permanent family.
"We remain committed to helping every child find a loving home," said James Webb, Founder and CEO of The Adoption Center. "My staff works hard, assuring that the adoption process goes smoothly for both the birth mother and the adoptive parents."
The Adoption Center works with both adoptive parents and birth mothers to place infants in good homes. The robust program provides housing, food budgets and other necessities to women waiting to give birth for the program, as well as significant counseling and support.
Birth mothers are encouraged to contact The Adoption Center for a confidential conversation with one of the professional staff members, who will answer any questions and provide additional information about the program, as needed. Birth mothers can also visit The Adoption Center's website at http://www.theadoptioncenter.com.
ABOUT THE ADOPTION CENTER
The Adoption Center of Choice is an adoption agency that is licensed in the state of Utah and has specialized in infant adoptions since 1995. The full-service agency provides food, housing, cell phones and counseling to mothers who choose to give up their babies for adoption, as well as other resources for families wishing to adopt. The Adoption Center' staff is composed of caring individuals including adoptive parents, birth parents, adoptees and professionals that have extensive knowledge about adoption. With 17 years of experience and more than 1,200 successful adoptions, both the physical and mental well-being of the child and birth mother are top priorities for The Adoption Center.