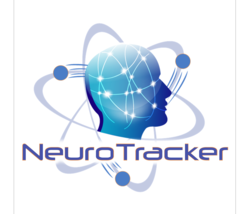 Maintain concentration and attention
Nashville, TN (PRWEB) November 30, 2012
Student 'M' takes a seat in front of the large screen and dons her 3D goggles, readying herself for a 5-minute NeuroTracker session, her third since stopping her ADHD medication a week previously. The system she is training on has been demonstrated to improve the visual and auditory attention of students with ADHD. CogniSens, the company behind NeuroTracker, is currently discussing possible validation trials in several Tennessee school districts to confirm similar benefits for the general student body. It is hoped that training students' focus will help close the achievement gap by overcoming inattention in class, which is a major barrier to learning.
NeuroTracker is an immersive, attention training program that is delivered through a 3D Smartboard, TV or computer. Training involves tracking a series of targets in a cube that appear to be floating in space. This process challenges and strengthens the brain's ability to maintain focus and attention. Results from a study at the special ADHD Center, NeuroDezign, have shown significant improvements in both visual and auditory attention in students after (15) 5-minute sessions of NeuroTracker.
The system has also been used to improve attention in the US Special Forces, the NFL and NCAA football programs. Now CogniSens is hoping to pilot this technology in school districts beginning in Tennessee to help close the student achievement gap – a central issue for schools.
According to the National Center for Health Statistics, the percentage of children ever diagnosed with attention deficit hyperactivity disorder (ADHD) increased from 7% to 9% from 1998–2000 through 2007–2009. By geographic region, ADHD is more prevalent in the South and Midwest regions of the US. Studies found that students with ADHD, compared to students without ADHD, had persistent academic difficulties that resulted in the following: lower average marks, more failed grades, more expulsions, increased dropout rates, and a lower rate of college undergraduate completion. The disruptive behavior sometimes associated with the disorder may make students with ADHD more susceptible to suspensions and expulsions.
"The negative social, emotional and economic consequences of students with ADD are detrimental to society" says Robert Bates, Education Specialist and Executive Director, Business Development, US Public Schools, at CogniSens. "NeuroTracker will help Tennessee students maintain their concentration and attention, making them more receptive to classroom instruction."
NeuroTracker is expected to be piloted in several elementary and high schools in the United States in early 2013, providing attention training for a wide spectrum of K-12 students.
About CogniSens:
CogniSens develops scientifically supported attention training tools to improve concentration and focus. The company works closely with the University of Montreal and others to stay at the cutting edge of mental training technology.