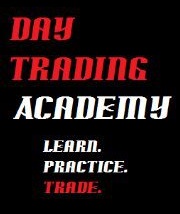 Just imagine if a person was able to day trade a personal retirement account, a student college fund, a 401(k), or even a Roth IRA, all at the same time
New York, New York (PRWEB) November 30, 2012
Teaching traders how to invest in a recession is the new focus of The Day Trading Academy. With the economic climate continuing to become more uncertain the company has had a renewed focus to teach traders how to invest in a recession and different market dynamics that appear throughout time.
The company is working on new techniques to be able to day trade retirement accounts and maximize profits in low volume and sideways markets. The primary concept that the Day Trading Academy focuses on is teaching traders how to understand how the market works and be able to adapt to the ever-changing market dynamic.
"Unfortunately, there are tons of day trader scams out there and most people that are learning how to day trade nowadays don't know how to see through the fog" says Marcello Arrambide, CEO of The Day Trading Academy. "Being in this industry for 10 years most people eventually realized that most day trading companies are not out to teach students how to day trade. They're in the business of trying to up sell you into higher-priced programs and seminars. The Day Trading Academy tries to teach traders how to understand how the market works in order for a person to be self-sufficient."
A few things that the company is working on are an additional set of trade setups that work hand-in-hand with its Congressive Trading System. What the company calls "Pro trade setups" are given to only traders that are showing consistency with their day trading. The company has also decided to release advanced trade setups in order to assist new traders and traders that are just getting over the beginning learning curve.
One of the most unique aspects of The Day Trading Academy is that it tries to assist traders in all aspects of a day trading lifestyle. Whether it comes to traveling around the world, taxes, or in this case finding new ways to invest in a recession, the company continues to reach new heights by offering its customers more than just a top rated day trading education program.
The company also announced recently that it is developing ways for customers to trade simultaneously out of multiple accounts. Having the ability of trading more than one account allows people to maximize their returns in a market where returns are very hard to find.
"Just imagine if a person was able to day trade a personal retirement account, a student college fund, a 401(k), or even a Roth IRA, all at the same time" says Arrambide. This is extremely powerful since most traders that learn the Congressive Trading System are able to make consistent profits every single day. By being able to simultaneously trade out of multiple accounts investing in a recession has never been better.
About The Day Trading Academy: Members of the Day Trading Academy have over 30 years combined experience in the day trading industry. The company strives on teaching traders how to understand the market and being able to make money when the market is sideways, moving strongly, or even in tough periods like the current recession.
The Day Trading Academy single focus is to provide the best day trading education in the industry with small class sizes, personalized attention, and the most experienced traders in the industry.