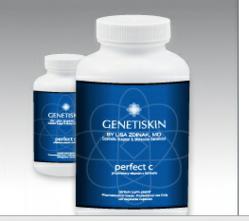 (PRWEB) November 30, 2012
Although originally highly targeted specifically on skin solutions only, the need for complementing new therapies necessitated the newest expansions. With the newest generation of cold lasers that allow the biostimulation of hair and fat loss or circumferential reduction, it became essential to enhance these treatments with targeted supplements.
"We anticipate adding our new lines of supplements in January" said managing director John Aslanian. We are excited to see the results of the combination of these new lasers complemented with the latest supplements. Genetiskin is available at Precision Aesthetics as well as genetiskin.com. We anticipate our products expanding into different markets as well.
"Currently our sales have proliferated nationwide and we have a growing loyal customer base that we believe will receive our new expansion. " said Aslanian.