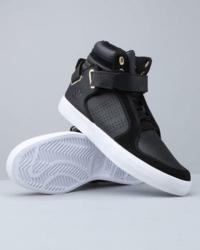 Los Angeles, Calif. (PRWEB) November 26, 2012
UrbanBargains (http://www.UrbanBargains.com) today announced the launch of the only urban lifestyle comparison shopping engine of apparel, footwear and accessories for fashion–conscious young men and women.
UrbanBargains.com features a wide selection of urban wear brand names and private label casual apparel, including denims, dresses, tops, sportswear, outerwear, accessories and footwear from hundreds of leading lifestyle stores like Karmaloop and Creative Recreation. With this large selection of urban clothing, shoppers will be able to find whatever fits their fashion style without having to visit numerous websites.
"At UrbanBargains we know keeping up with the latest urban wear and skate clothing fashions can be very hard on the wallet for most families" said Winston Ajamu, President of UrbanBargains.com "Our goal is to offer consumers a better shopping experience than they would find at other online stores, while saving them both time and money by introducing best of breed technology that has never been introduced fully to this marketplace."
Customers can choose from over 100 well-known hip hop clothing and skate wear brands including: Nike, Trukfit, Rocawear, Adidas, Ecko Red, Sean John, Baby Phat, and many more. The lifestyle store also features product reviews, customer reviews and ratings to help shoppers to make better purchasing decisions. Personalized recommendation features include:
My Recommendations: Customers can easily discover something new with recommendations based on previously viewed products.
My Saved Searches: Allows users to save items throughout the site for viewing later across multiple channels and stores.
Product Alerts: Shoppers can receive email alerts when products from various merchants drop in price.
About UrbanBargains
UrbanBargains.com is the only urban wear and skate clothing comparison-shopping engine featuring more than 100,000 from multiple online stores. At UrbanBargains, savvy shoppers can instantly shop and compare thousands of unique products within popular urban lifestyle categories, such as Mens, Womens, Kids, Skate, Accessories and more. For more information please visit us at http://www.UrbanBargains.com.