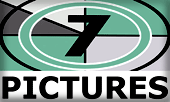 Los Angeles, CA (PRWEB) November 19, 2012
Seven Pictures is pleased to be able to feature an impassioned new testimonial from a satisfied client, consulting industry firm Senn Delaney. Marketing Director Jane Ayers has offered her praises in a new video case study where she validates the quality professional video production services provided by Seven Pictures.
For Jane Ayers, selecting Seven Pictures was an easy decision, "It's my reputation that's on the line when I bring in a vendor to work with me and my company they have to be high quality, high trust, and high value vendor that we know we can partner with for a very long time."
The Los Angeles based video production company specializes in creating a cinematic look and feel to corporate video production and training videos. They remain committed to a comprehensive approach that pair traditional techniques with the latest technology.
Senn Delaney has chosen to use Seven Pictures for a variety of professional video production projects and intends to maintain a professional working relationship with the production company, citing their strong reputation for producing quality work, reliability and professionalism. For Ayers, maintaining a relationship with a local business was also crucial and Seven Pictures has called Hollywood home for over 20 years.
Ayers also added, "I'm a creative person and I want that person on the other side of the lens to be creative as well. I don't want to show them the vision that I want, I want them to show me the way. And that is how I found Seven Pictures."
Find more on Seven Pictures Corporate Video Production
About Seven Pictures:
Seven Pictures takes a meticulous and disciplined approach toward video production. With over 20 years experience in the industry they specialize in creating cinematic quality product videos, corporate videos, training videos, and TV commercials with unparalleled craftsmanship. We make video like we make film: our crew is trained in film production and we apply the same technology and techniques to our video production. The high quality of our videos, with their cinematic look and feel, will elevate your message above those of other lower-quality production videos. Seven Pictures is a pioneer that understands that high- quality video production involved much more than just point and shoot—it's about delivering visionary ideas and telling a story to its fullest potential. To see what Seven Pictures can do for you and your company, visit http://www.SevenPictures.com.