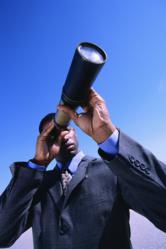 "...one should not completely trust all predictions of economic recovery...."
Toms River, NJ (PRWEB) November 19, 2012
Should the average investor trust financial forecasters who confidently predict economic recovery? In the first part of this four-part series, overly bullish and very misleading advice from economists and politicians during the Great Depression was highlighted. The article concluded that one should not completely trust all predictions of economic recovery or prosperity coming from Washington or Wall Street, whether it was during the Great Depression or currently.
As a more recent example of poor forecasting, in December 2007 Businessweek.com asked eight different stock market analysts to give their predictions for 2008. The last half of 2007 was a rough period for the stock market. However, as is usually the case, most analysts and investors had high hopes for the coming year. Every analyst interviewed in this article was bullish for 2008. Here were the recommendations of one of them: stocks in general were "at a bargain," specifically financial stocks. "Buy financial stocks" was his bottom-line advice. Ouch! Financial stocks were absolutely crushed in 2008, and many have still not recovered at the time of this writing.
Another highly respected money manager and analyst is Blackrock's Bob Doll. He's typically moderately bullish, so he has more balance in his analysis than some who are aptly named "perma-bulls." Each January, Bob gives his top predictions for the year. Many years he is on target. Here were some of his predictions in January 2008: no U.S. recession, U.S. stocks hit new record high, large companies, growth stocks lead, and emerging markets rule. Ouch again! Growth stocks and emerging markets got absolutely slammed!
Now here's the kicker: there is no reason to believe that Bob Doll is not a man of integrity. He probably had much of his own money invested in the very stocks he was promoting. How could he have been so wrong?
Another example is from the wild and crazy, but intelligent Jim Cramer, host of CNBC's "Mad Money." A viewer who was a Bear Stearns stockholder called in and asked whether he should sell his stock. The date was March 11, 2008, just weeks before Bear Stearns melted down. Cramer's response: "Bear Stearns is fine…Bear Stearns is not in trouble…Don't be silly... don't move your money" (http://www.moneybluebook.com).
This past February, Laurence Fink, CEO of Blackrock, Inc., said that investors should have 100 percent of their investments in stocks (http://www.bloomberg.com). Fink added, "I don't have a view that the world is going to fall apart, so you need to take on more risk."
Should investors trust Fink's advice, enough to bank their money and financial security on it? What if he is wrong, just like the other analysts above, and those during the Great Depression? Is Fink being totally objective, or was his advice slanted towards Wall Street investments because that's what his firm sells? Why didn't he recommend that investors have some of their money in actual gold bullion, or safe places like CD's and fixed annuities? These are all questions that investors should be asking when someone like Fink or their financial advisor recommends that they be 100% invested in stocks.
Part three of this four-part series will explain why it's very difficult for Wall Street analysts to be totally objective in their forecasting.
Brian Solik, CRPC is President and Founder of Wealth Preservations Strategies of NJ. He is a former Wall Street broker who now focuses on educating investors on how to maximize their financial security and minimize taxes. If you would like to receive the remainder of this article contact Brian at 732-415-7717, bsolik@brokersifs.com or visit his website http://www.wpsnj.com.
Securities and investment advisory services offered through Brokers International Financial Services, LLC, Panora, Iowa. Member FINRA/SIPC. Brokers International Financial Services, LLC and Wealth Preservation Strategies of NJ are not affiliated companies. The opinions expressed are those of Brian Solik and not necessarily those of Brokers International Financial Services, LLC.