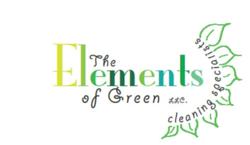 Leland, NC (PRWEB) November 19, 2012
At The Elements Of Green, they make their own green cleaning products. All the products that have been created have been tested in their own personal homes before ever bringing them into their client's homes. Not only do they use their own cleaning products but they use other green products and "toxic" cleaning products when asked.
Their main goal is to make sure the client is completely satisfied with their service. That's why they offer several different services. Such as, residential cleaning, commercial cleaning, organizing, laundry/linens, carpet cleaning, and exit cleans.
The Elements Of Green was started by Mandy Williams and Jessica Gordon in May of 2012. Since then they have made it their priority to help homeowners everywhere manage their housework and balance their lives.
The company is based on the belief that their customers' needs are of the utmost importance. The Elements Of Green welcome the opportunity to earn the trust of the client and deliver the best service in the industry.