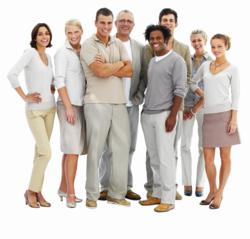 Learning about special events in your patients' life can help you build their interest in teeth whitening
Atlanta, GA (PRWEB) November 06, 2012
Learning about special events in a patients' life can help build their interest in tooth whitening. Many patients who are not vain or unhappy with their appearance may consider whitening their teeth for a special event. If the photographs are taken during the occasion, they are even more likely to want teeth whitening for pictures. Even if a patient is happily married, he/she may have family or friends who are getting married, having bar mitzvahs, or throwing a special anniversary party. Whitening products can improve smiles for these milestones.
A patient may also be willing to suggest tooth whitening for essential members of a wedding party or family members who will attend another event. Inform them of the available products and services that create beautiful teeth whitening for brides, their wedding party, and their guests. Brides are getting married later in life, some for the second, third or fourth time. They may not have the glistening tooth color they once enjoyed in their youth.
These patients and their families can select tooth whitening products that can help their teeth shine for every momentous event. The Whiter Image Deluxe Self-Impression Take Home Kit provides easy to use trays and whitening gel that whitens teeth during the day or evening. The Chic-Flic Teeth Whitening & Lip Gloss Plumper Pen provides beautification for lips and teeth in one convenient pen. It plumps lips to look sultry and whitens teeth quickly. The Whiter Image Whitening Pen can also whiten teeth fast. The portability and small size of these pens are ideal for instant whitening before, during, and even after a special event.
For more information, click on info(at)whiterimagedental(dot)com or call 1.877.944.8330. Our marketing consultants can help promote our many whitening products that can, in turn, increase profits.