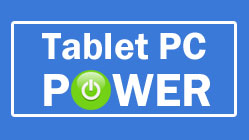 (PRWEB) November 29, 2012
TabletPCPower.com, A website that provides up to date tablet pc reviews and news. The website has a section dedicated to extremely in depth reviews on all the latest tablet computers. These reviews are some of the most comprehensive of any found on the web. With a style that promises to pull no punches the team at TabletPCPower.com tell it how it is. The latest review to be published is on the new Amazon Kindle Fire HD and it is an eye opener.
Love it or hate it, the Amazon Kindle range of tablet computers are the best selling Android tablets on the market. It is a tablet pc that can't be ignored, with a user base larger than any other Android tablet. It is a wonder that Google do not hale Amazon's successes. The probable reason for this is that The Kindle Fire range of tablets are barely recognized as running the Android operating system and for good reason. Amazon wants the whole user experience to revolve around the Amazon store and it does this superbly. In this way it is more like and Apple iPad than a native Android device.
TabletPCPower.com takes us on a magical mystery tour of this latest Kindle device and compares it to previous versions as well contemporaries like the Google Nexus 7 and finally finishing in an honest recommendation.
About TabletPCPower.com:
Gina Prescott the editor in chief at "Tablet PC Power" has undertaken a guarantee to show no bias on behalf of any manufacturer. This lack of bias will bring realism to tablet pc reviews that is thin on the ground at the moment. Add to this the undertaking that the site will never be a fan site of any particular operating system and we should have a site that anyone can come to, to get advice and news on the tablet they are interested in.