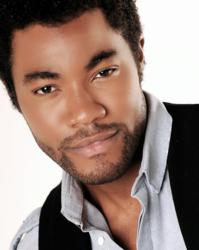 New York, NY (PRWEB) November 07, 2012
For the seventh annual Market Taiwan Leadership School, Duane McLaughlin, age 25, will be performing his inspirational lyrics to the people of Taiwan. The event will be from November 16th to November 18, 2012. It will take place at the Taipei International Convention Center with over 17,000 audience members attending. It will be the beginning of a better tomorrow for the people of Taiwan.
The internet marketing company Market America, founded by JR Ridinger, started this product brokerage company based in Greensboro North Carolina USA in 1992 from the bottom up. Turning it into a multibillion dollar international corporation, he has led many into leading successful businesses such as his own. With that in mind, Ridinger has led many leadership schools in helping entrepreneurs in supporting the Market America way and creating a career path of their own. But Ridinger knew it would take more than just his words of encouragement and leading a successful team for the Taiwan market.
After Duane McLaughlin's electrifying 2009 performance at the Greensboro Coliseum in North Carolina, Ridinger knew he had found his man for the upcoming performance for the 2012 Market Taiwan Leadership School. Ridinger states, "Watching the reaction of our 23,000 online retailers to Duane McLaughlin's performance at the Greensboro Coliseum made me feel as if they had discovered their own American Idol winner. I found his music and performance to be powerful and captivating. I believe his music embodies what Market America is all about; achieving the individual dream, empowering one's self, rising above adversity, teamwork and belief. Duane, you are an emerging artist whose time has come." As McLaughlin and Ridinger spoke more frequently and collaborated on more projects together, McLaughlin knew as of 2009 he had to be a part of the Market America Leadership School Tour leading to Taiwan.
His love, spirituality, devotion to God, and motivation has helped him grow into the messenger he is today. Being a messenger of God, McLaughlin has come to terms that the best way in spreading his messages for the people of today is through inspirational music. McLaughlin states, "The message that I bring is purely a testimony of God's goodness. I believe that I am a Messenger of God, because I respect and care for the gifts that have been bestowed upon me, and I encourage others to look inside themselves and discover their own personal gifts, if they have not already. From my gift of art and creativity to my gift of song, I believe in my heart and soul that the Lord above has blessed me with such talents to not only change my life, but to celebrate life as he has given it. Let us also not forget that a gift is so much more fulfilling when it is shared. This was the idea behind the creation of my inspirational album, "Ready To Live"."
With Ridinger's networking capabilities and recognition in today's Western Society and with McLaughlin's motivational lyrics, experiences in performing, and his many other artistic talents, the two became the dynamic duo, creating an unmatched energy that can brighten any room and lead those within to a brighter future. Having the Market America Leadership School take place all over the world is their way in showing they are there for everyone and that by following the Market America way of business they will make it above and beyond all else.
For those throughout the world who seek empowerment, the "Ready To Live" album is a tool for doing so. A man of many trades, McLaughlin has used his musical talents for the greater good. Touching millions worldwide, he not only inspires people with his lyrics, but supports them by donating a portion of the proceeds from his album to those of lesser fortune. Of those millions of listeners, it's not just meant for the ones in the dark, but also for those who enjoy quality music. That quality music can be purchased by going to iTunes and searching for Duane McLaughlin's "Ready To Live" album. His music is so inspiring that in fact many worldwide celebrities have given their testimonies in how wonderful McLaughlin and his music is.
International singer-songwriter and actress Alicia Keys is not only a close friend of McLaughlin's but a huge fan. She states, "Duane McLaughlin is a very unique artist who is dedicated to the craft of music. You can tell he truly lives it! His desire to inspire the world through song is something most necessary in these times of turmoil and I believe he has a very special gift to give."
That is just one of the many A-list celebrities that believe in McLaughlin's message through his musical genius. As Taiwan anxiously awaits for this lyrical messenger, they are "Ready To Live" at the Market Taiwan Leadership School taking place at the Taipei International Convention Center on November 16, 2012. For more information regarding Duane McLaughlin you can contact Illustrious Entertainment Inc. at illustioursmedia(at)aol(dot)com.