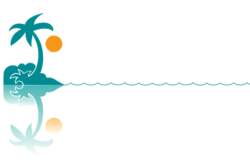 Creating Healthy Smiles
Fort Walton Beach, FL (PRWEB) November 01, 2012
Emerald Coast Dentistry, a Fort Walton Beach family and cosmetic dentistry practice specializing in serving patients with special needs and medical conditions, is already recognized in the community for exceptional and accomodating dental care for patients of all ages. But this year, the company's owner and head practitioner Dr. Erin Sutton has raised the bar for excellence again by being selected as the recipient of the National Association of Professional Women's "Professional of the Year" award in 2012.
The NAPW, an organization dedicated to preserving and progressing the equality of women in the workplace, is a trusted source for woman-to-woman executive and professional networking in the United States, and this award is considered a high honor for both Dr. Sutton and Emerald Coast Dentistry. Dr. Sutton, who received her Doctorate degree through the University of Florida's highly-esteemed College of Dentistry, is board certified in both nitrous oxide and pediatric sedation. After performing more than 1,000 sedations over the course of her career thus far, Dr. Sutton has the experience to work effectively with a wide variety of patients.
The skills of Dr. Sutton and the Emerald Coast Dentistry practice are called upon every day, since this one of a kind clinic focuses on patients with special needs and other medical conditions. The company specializes in performing full-service dental care for patients with Autism, Down's Syndrome, Epilepsy, Tourette's Syndrome, anxiety disorders, diabetes, Alzheimer's Disease, and many other special-needs conditions. Patients with specific dental phobias will also discover a pleasant experience at Emerald Coast Dentistry, with sedation techniques and a friendly environment that minimizes the traditional fears of going to the dentist.
The award Dr. Erin Sutton received from NAPEW isn't the first time Emerald Coast Dentistry has been recognized for excellence, with both local and national awards under their belt. However, this year's award symbolizes a triumph for women in the professional and executive world, and Dr. Sutton is proud to call herself a leader in her field.
About the company:
Emerald Coast dentistry is an award winning family and cosmetic dentistry company. The organization has been in business for 11 years in Fort Walton Beach, FL. Emerald Coast Dentistry is a one-of-a-kind dental practice concentrating on exceptional dental care for patients of all ages with special needs and/or medical conditions.
With advanced training in pediatrics, pediatric sedations, Board Certifications in both Nitrous Oxide sedation and Pediatric Sedation, Dr. Erin Sutton sees patients ranging from Autism, Downs, and Anxiety to Alzheimer's and Diabetes. In addition to being actively involved with the American Academy of Pediatric dentistry and the Florida Academy of Pediatric Dentistry, Dr. Sutton has won local and national awards for her practice. For more information, please visit their website at http://www.emeraldcoastdentistry.com.