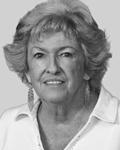 I love Fernandina and Amelia Island and all the area has to offer. This is a wonderful place to live, work and call home.
Amelia Island, FL (PRWEB) November 05, 2012
Evelyn Mortenson, licensed real estate agent with the Prudential Chaplin Williams Realty Team in Florida specializes in the areas of Fernandina Beach, Amelia Island, Yulee and Nassau County. Evelyn is a Certified Residential Specialist and takes pride in her many accomplishments. Her other awards and designations include GRI, CDPE, SRES and ABR.
As a resident of Amelia Island since 1984, she's knowledgeable about the area and the lifestyle within the community. She can offer advice and experience for those looking to purchase or sell their home. With over 25 years of real estate experience, Evelyn is dedicated to giving her customers the highest level of dedication and service. Her business goal is easy and straightforward. She wants to keep her customers informed of the current market trends, and the economic forecast which dictates the real estate market. Through this goal, her customers are guaranteed of making a sound investment for the best price.
Evelyn Mortenson has witnessed growth and change to the surrounding community. Having been in the business so long, she has become an expert on the local area and can give intimate information about the Amelia Island, Fernandina Beach, Yulee, and Nassau County communities. Evelyn knows the market well, and and as a result of her experience and extensive education, she can offer savvy tips to get her seller's homes sold in today's market. She can also provide her customers with a comparative market analysis to help them get the most for their home. As a buyer, getting the best deal is important, and Evelyn is a tough negotiator. She has the expertise and experience to help her customers make an informed decision and know what to expect from the home purchasing process. She can help her customers search the MLS and find the latest Amelia Island ocean front condominiums or Fernandina Beach historic homes.
Customers of Evelyn vouch for her dedication and service, as she does exactly what she says she will do for them. Evelyn also has experience with short sales and the many challenges that this type of transaction can deal with.
Contact Information:
Evelyn Mortenson
Prudential Chaplin Williams Realty
203 Centre Street
Fernandina Beach, FL 32034
Office: (904) 261-9311
About Chaplin Williams
Prudential Chaplin Williams Realty is a full-service real estate brokerage serving all of North East Florida and headquartered on Amelia Island. Chaplin Williams Rentals is a full-service professional property management company also located on Amelia Island, Florida. Both companies were established by owners, Dee Chaplin and Hugh Williams. For more information, visit Prudential Chaplin Williams Realty online at http://www.chaplinwilliams.com or call 904-261-9311. Call Chaplin Williams Rentals at 904-261-0604 or visit http://www.chaplinwilliamsrentals.com