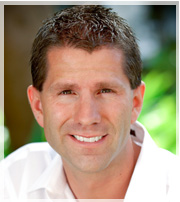 a taxpayer can typically do better by selling the car directly, and donating the cash to a charity
Colorado Springs, Colorado (PRWEB) November 26, 2012
Charitable contributions must be made to qualified charities and taxpayers must maintain proof in most cases. Typically any organization that has received a 501(c)(3) tax exempt status is a qualified charity, yet churches and other religious organizations might be exempt from this requirement. Organizations and foundations which exist to promote education, science, literary works, prevention of animal cruelty, etc. are considered charities as well.
At times it is easier to consider who is not a qualified charity- social and sport clubs, labor unions, chambers of commerce, groups ran for personal profit, lobbyists, HOAs, individuals and political groups, among others. In addition, the value of a taxpayer's time, services and blood, and the cost of raffle, bingo or lottery tickets are not considered charitable donations. These are specifically prohibited in IRS publications.
Foreign charities also do not qualify. The only exception is Canadian, Mexican and Israeli charities, but a taxpayer generally must have foreign income in order to qualify for the deduction of these contributions.
Altruism is always important- unfortunately not all altruism is tax deductible.
There are several different types of property donations, some of which are very obscure. Generally a donation of clothing, household items, food, cash and cars are the most common. Clothing and household items must be in good used condition or better, and include furniture, electronics and appliances.
Most charities who accept cars will sell them at auction and then provide tax documentation of the sale. However, use caution since many salvage and junk yards might appear as charities but do not qualify. Also, a taxpayer can typically do better by selling the car directly, and donating the cash to a charity bypassing the middleman. For example, the clunker is worth $1,000 on craigslist, but at auction it might be only worth $500. The tax deduction increases by $500, and the local charity receives $1,000. A win-win scenario.
A food donation is tax deductible if the contribution is related to the organization's tax exempt purpose, and is used for the ill, needy or infants. A written statement from the organization must be provided detailing these provisions.
Cash contributions include those paid by cash, check, electronic funds transfer, credit card, payroll deduction and text messages. A cash contribution cannot be deducted, regardless of the amount, unless the taxpayer has a financial record showing the name of the organization, date and amount, or obtains a written statement from the organization.
The financial record can include a canceled check, bank statement and credit card statement showing the organization, date and amount. For payroll deductions, a paystub or a W-2 showing the amount is sufficient. And for cell phone or text donations, the IRS is allowing copies of phone records or statements if it shows the organization, date and amount.
The days of donating $20 a week to church, and then deducting $1,040 are long gone. Since 2007, taxpayers must have a receipt for every dollar donated. An organization is required by law to give a written statement for any single donation over $75. Read that again. The organization is required. Please do not confuse this as donations under $75 do not require the taxpayer to keep receipts.
The Watson CPA Group is a progressive tax consultation and preparation firm embracing internet technology to provide worldwide tax service from offices in Colorado Springs, Colorado USA. A secure Client Portal allows remote taxpayers to exchange financial information, tax documents and tax returns saving valuable time and resources.
Since 1997, The Watson CPA Group has specialized in LLCs, small businesses, pilots and flight attendants, rental property owners and expatriate tax clients.
For more information visit http://www.watsoncpagroup.com.