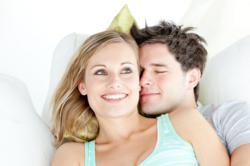 Discover a way to reconnecting, renewing and reigniting passion in your marriage.
Philadelphia, PA (PRWEB) November 06, 2012
Alex Carpenter Publishing LLC releases a new App showing couples how to beat the odds and have a happy marriage. Driven to create a resource to help those struggling in marriage, after nearly losing his own over 10 years ago, William Taylor has developed a comprehensive 31 day program to help couples avoid divorce and have a happy in marriage.
Helping Couples Renew Their Marriage
In his program William Taylor writes, "Even though it was over ten years ago, I still remember it like it was yesterday. I had no idea how I had gotten there—standing in my living room, the house packed in boxes, unsigned divorce papers in my hand. I remember not being able to look at the pictures of my kids with their beaming, playful, innocent smiles. It killed me inside to feel the sheer pain of loss as it finally hit me that I had reached the end of my marriage. After a year of hard work on both sides, my wife and I found restoration and renewal and we fell in love even more deeply. I shudder when I think of how very different my family's lives would have been had we stayed apart. That is what has driven me to develop a program to both show couples how to save a marriage and how to be happy in marriage." It was that experience that led to the two year effort made to create this marriage app.
A Program Designed to Help "Make Our Marriage Work"
Alex Carpenter Publishing submits that many marriages stop working over time because one component is no longer working. Like the new car, that no longer turns on because something under the hood is broken, marriage problems that are not well understood or even seen at time can lead to divorce. Whether that one component is feeling understood, accepted, loved, appreciated, beautiful, respected, supported, heard, desired or another component, if even one piece is broken, often a marriage will not work. Helping couples to figure out what pieces are broken and how to get them working again to enhance or save a marriage is one of the key outcomes that this program is designed to achieve.
A Way to Beat the Odds of Divorce
In the US divorce rates are over 50%. That means that many married couples will unfortunately encounter a major storm in their marriage. The best way to prepare for this storm is with knowledge and insight that can help couples beat the odds. Studies show that marriage preparation programs can lower divorce rates. Making marriages stronger by delivering insights that show how marriage problems develop overtime and how to create and experience a deeper lasting love and happiness in marriage is another key goal of this program.
Happy Marriage App Program Description
The Marriage App has 31 Tracks that the user can read or listen to each day. Written and narrated in a warm conversational tone; users can listen to each day's material, covering a single key topic, each topic building on the next. The program has days dedicated to topics, like "Expectations", "Money", "Communication", "Handling Conflict", "Forgiveness" and others. Background music can be on or off, as users listen as the latest and most effective marriage research and concepts are brought to life allowing users to apply insights to their own marriage. Each track lasts about 25 minutes in length, with the entire 31 Day Program being nearly 14 hours in length providing an extensive foundation of information and insight on how to be happy in marriage.
Program Distribution
The 31 Day Marriage Program "Have a Happy Marriage" is currently available for Smartphones in the iTunes store,Android Google Play market and web access by PC. Go to http://www.howtohaveahappyandfulfillingmarriage.com for more information.
About Alex Carpenter LLC
About Alex Carpenter Publishing LLC
Alex Carpenter Publishing LLC is committed to providing the best in personal growth resources to improve the quality of people's lives. Based in PA, Alex Carpenter LLC works to develop innovative programs using the latest concepts and technologies and making them understandable and accessible to people using mobile and web technology.