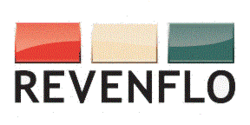 Rock Hill, SC (PRWEB) December 03, 2012
Jason Broadwater, founder and president of RevenFlo Web Team, outlined the components that are necessary for effective Internet marketing. Members of York County Regional Chamber attended the Small Business Seminar where Broadwater illuminated the Single Most Important Thing to Know about Internet Marketing. Of the cadre of marketing tools available to Web marketing, one tool stands alone as being the essential foundation to all other tools - content!
Effective Internet marketing, as Broadwater explained, makes simultaneous use of a variety of marketing tools such as websites, search engine optimization, email marketing, social media and blogging. Content, in each one of these marketing tools is essential. Duplicate content, however, is detrimental. In fact, the use of duplicate Internet content has a negative impact on business rankings in search. While it might seem like an Internet marketing time saver, duplicate content lowers search rankings and can prevent listings from appearing on page one.
Marketing tools, also know as marketing tactics and marketing platforms, can hit or miss their target audience by the use or misuse of content. Content marketing is the activity of creating fresh, meaningful content that a prospective audience is interested to engage with and compelled to action by. It can be said, in the world of Web marketing, content reigns as king! And the King sits at the top of page one in search. New content, authentic content and optimized content as the basis of powerful marketing tools, as Broadwater outlined, works brilliantly toward achieving that result.
Jason Broadwater is a frequent Internet speaker. It was his pleasure to have York County Regional Chamber of Commerce as his audience and he thanks them for their attention and insightful questions. Understanding web content to be the single most important aspect to Internet marketing is a topic Jason continues to share with great passion.
If you would like to learn more about how our web team can help you create content without effecting your work flow, please contact: RevenFlo Web Team
If you are interested in learning more about Jason Broadwater as a guest speaker, please contact: JasonBroadwater.com