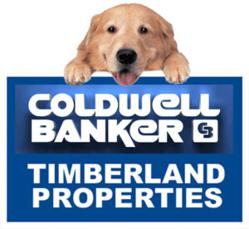 Margaretville, New York (PRWEB) December 01, 2012
The end of the year is not just about holiday shopping, family gatherings and other festive events. Many people use the time off to move before the New Year. The professionals at Coldwell Banker Timberland Properties offer the following tips to help sellers maximize their home's charm and allure during the holidays.
Increase Curb Appeal: First impressions are critical. If the home is in a snowy area, make sure to clear the walkways and driveway. Remove any late fall leaves, and ensure the path to the stairs is free of ice. Put up a few exterior holiday lights and decorations to display seasonal tidings and pride in ownership. Do not overdo the lighting. Keep it tasteful and consistent with the rest of the neighborhood. A holiday welcome mat outside the front door is also an inviting touch.
Keep the House Warm and Welcoming: November, December and January can be cold, so make sure the home is warm and cozy. If the house has a fireplace, light a fire to bring the room to life and enhance the ambience. Bake holiday cookies and treats to give the home an enticing aroma.
Decorate the Interior: It is important not to overwhelm home shoppers with dramatic displays of holiday cheer, so be conservative with holiday decorations. Decorate to accentuate the house, not to cover it. Tasteful decorations will help connect buyers to the home, remind them of pleasant memories and help them imagine their own holiday celebrations there.
Coldwell Banker Timberland Properties , with offices in Margaretville, Delhi and Stamford, is the premier real estate agency of the Catskill Mountains in New York State. Buying and selling land and homes in the New York City watershed area is unique and the 25-plus agents of Coldwell Banker Timberland Properties are trained to help buyers and sellers through this process. For more information about Coldwell Banker Timberland Properties and to preview Upstate New York homes and land offerings, go to http://www.timberlandproperties.com.