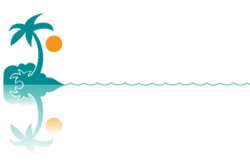 Creating Healthy Smiles
Fort Walton Beach, FL (PRWEB) December 03, 2012
Emerald Coast Dentistry is one of Fort Walton Beach's leading cosmetic and family dental practices, particularly for special needs patients. The clinic specializes in providing exceptional full-service dental care to special needs patients of all ages, as well as individuals with other medical conditions. The practice's focus on these patients involves a substantial amount of charitable activism, with half of the clinic's proceeds going to the Children's Advocacy Center, a local charity.
In addition to their activism and charitable donations to the Children's Advocacy Center, Emerald Coast Dentistry also donated one hundred percent of the proceeds from tooth whitening procedures at the clinic this year to the Smiles For Life Foundation, a nationwide charity that uses the money from tooth whitening procedures to benefit disabled, sick, and underprivileged children in both local regions and around the world. These two foundations are two prominent leaders in the large list of charities and other non-profit organizations Emerald Coast Dentistry contributes to, and the practice also offers their time providing free dental services for these charities and many others like them.
Emerald Coast Dentistry is considered a one of a kind clinic in the region, focusing on patients with special needs and other medical conditions. The company is experienced in performing full-service dental care and cosmetic procedures for patients with autism, Down syndrome, epilepsy, Tourette syndrome, anxiety disorders, diabetes, Alzheimer's disease, and many other special-needs conditions.
Leading practitioner Dr. Erin Sutton is recognized with local and national awards for the excellence of her practice, and Emerald Coast Dentistry treats their charitable partnerships and contributions as a critical piece of the company's philosophy. By helping individuals with special needs inside and outside their office, Emerald Coast Dentistry hopes to give them not just a healthy smile, but a better life. For complete information about the quality dental services provided by Emerald Coast Dentistry, visit the clinic's website at http://www.emeraldcoastdentistry.com.
About the company:
Emerald Coast dentistry is an award winning family and cosmetic dentistry company. The organization has been in business for 11 years in Fort Walton Beach, FL. Emerald Coast Dentistry is a one-of-a-kind dental practice concentrating on exceptional dental care for patients of all ages with special needs and/or medical conditions.
With advanced training in pediatrics, pediatric sedations, Board Certifications in both Nitrous Oxide sedation and Pediatric Sedation, Dr. Erin Sutton sees patients ranging from autism, Downs, and anxiety to Alzheimer's and diabetes. In addition to being actively involved with the American Academy of Pediatric dentistry and the Florida Academy of Pediatric Dentistry, Dr. Sutton has won local and national awards for her practice. For more information, please visit their website at http://www.emeraldcoastdentistry.com.