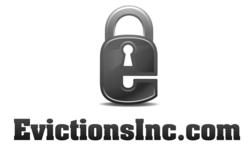 "Fantastic! An eviction has never been easier!" Scott, Client of EvictionsInc.com
California (PRWEB) December 02, 2012
California attorney and entrepreneur Douglas A. Wright recently launched the completely web-based eviction service: EvictionsInc.com.
Wright, a shareholder with the Wright, Ryan & Anderson law firm states "EvictionsInc.com differs from other eviction services for two reasons. First, it offers a completely web based case creation and management system handled directly by an attorney; there are no paralegals that can't answer your questions. The client creates an account, submits the case, and logs back into the site to check the status. Second, for residential evictions, its offers attorney representation throughout the case for flat rate attorneys' fees."
Wright further added that "there is no 'bait and switch,' nor is there any confusing 'a la carte' eviction procedure menu to choose from." The price structure is very basic; it covers the entire process, from 3/30/60 day eviction notice to lockout (eviction).
Wright concludes that "no one else offers this type of service for residential evictions and the best part is the client knows exactly what the cost will be." The site also provides services for commercial evictions, as well.
Currently, EvictionsInc.com only covers residential and commercial evictions in California. However, the long term goal is to provide these same services in other states sooner than later.