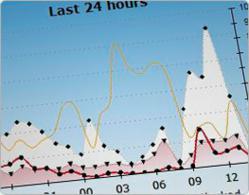 BOCA RATON, FL (PRWEB) December 04, 2012
SPAMfighter Exchange Module, a powerful anti-spam filter for businesses, now supports Microsoft Exchange Server 2013 and Windows Server 2012. The announcement was made today by SPAMfighter, a leading provider of security solutions. SPAMfighter Exchange Module will continue to support Microsoft Exchange Server 2000, 2003, 2007, and 2010. Additionally, the following virtual environments are supported: VMware, Windows Hyper-V, and Microsoft Virtual Server.
SPAMfighter Exchange Module is an anti-spam filter that integrates automatically into Exchange and filters spam, viruses, phishing attempts, and malware. The software is widely recognized for being highly accurate and easy to use. It has received numerous awards from leading magazines, Exchange experts, and certification agencies, including Virus Bulletin's Spam Certification and MSExchange.org's Gold Award.
SPAMfighter Exchange Module is powered by a community of over 8,211,121 SPAMfighter users. SPAMfighter Exchange Module takes only a few moments to set up and protection is immediate. The anti-spam filter is aided by millions of existing users, meaning companies installing SPAMfighter Exchange Module for the first time do not need to spend any time training the software to filter for them. Flexible, custom rules are also easy to enforce. A 30-day trial is available of the full version, during which companies can see reports detailing how much time and money they have saved. Additionally, companies of any size can receive support directly by phone, live chat, and email.
SPAMfighter Exchange Module version 4.3.0.7, including support for Exchange 2013, is available for immediate download starting today. To learn more about this anti-spam filter visit http://www.spamfighter.com/Product_SEM.asp.
About SPAMfighter
SPAMfighter, a certified Microsoft Gold Partner, is a leading provider of award-winning and user-friendly anti-spam, anti-virus, and optimization software for computers, tablets and smartphones utilizing Windows, Mac, and Android operating systems. Based in Denmark, SPAMfighter is Europe's leading protection software developer providing state-of-the-art computer and server utility products to 13 million users from 228 countries around the globe. SPAMfigher's enterprise solutions are used by more than 36,000 companies. In addition to an award-winning spam filter, SPAMfighter offers one-click PC optimization, anti-spyware, and anti-virus protection solutions for consumers. SPAMfighter also offers an array of multi-lingual white label options. Visit SPAMfighter on the Web at http://www.spamfighter.com, on Facebook at http://www.facebook.com/spamfighters, and on Twitter at http://twitter.com/spamfighter.