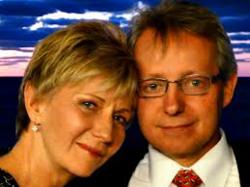 Sandy Hook was not part of any heavenly plan or tragic test meted out by God, It appalled Him as it does us.
Montpelier, VA (PRWEB) December 19, 2012
"Sandy Hook was not part of any heavenly plan or tragic test meted out by God," said Mormon scholar Terryl Givens in the wake of the Sandy Hook Elementary shootings. "It appalled Him as it does us."
Givens, the acclaimed author and scholar who is the James A. Bostwick Professor of English and Religion at the University of Richmond, spoke in a recent interview while discussing his recent book "The God Who Weeps: How Mormonism Makes Sense Of Life." His comments come on the heels of controversial comments made by several media personalities who stated God did not intervene in the second-worst school shooting in U.S. history because God is not welcomed in U.S. schools. Mike Huckabee, conservative commentator and former Arkansas governor, and Bryan Fischer, host of the talk radio program Focal Point on American Family Radio and Director of Issues Analysis for the American Family Association, both made headlines in recent days by stating the absence of prayer and other religious practices in school prevented God from stopping the shooting.
"Because we only see the times when God did not prevent catastrophe, his absence—or non-intervention—is conspicuous. Where was God on the day of 9/11, or the tsunami, or Sandy Hook? Perhaps only those at the vortex of suffering have the right to answer that question. They felt His presence in their moments of terror, or courage, or sudden death—or they did not. For those of us left to grieve and comfort, the more pertinent question is, will God's presence be felt through us in the aftermath of this and other tragedies?"
Givens, who authored "The God Who Weeps" along side his wife Fiona Givens, a former director of the high school French language program in Ashland, VA, said he and Fiona wrote the book as a treatise on the unique perspective Mormons, formally known as the Church of Jesus Christ of Latter-day Saints, have on God, His nature and how He interacts with humankind. Givens portrays God as an empathetic being whose heart "beats in sympathy with human hearts" and Who has "created earth not as a place of exile but as a place of ascent and exaltation," where humans learn to develop and exhibit the qualities of the divine.
"When Jesus enjoined his disciples to pray that God's will would be done on earth, we can take that as a pretty clear sign that most of the time it is not—or there would be no need to exert our faith and actions to make it so. God has the desire and the power to unite and elevate the entire human family in a kingdom of heaven. His love is infinite, but he works through us, and when there is a human failing God feels that pain on a level we can scarcely comprehend. But believing in a God who literally weeps over his children's pain teaches us that we ourselves can, at times, do no more than that. Sometimes, like Job's friends, the most we can do is silently suffer alongside those who grieve, hurting with them. To say too much is to risk becoming 'the miserable comforters' that Job's friends turned out to be."
Terryl and Fiona Givens are participating in several speaking engagements over the next two weeks as part of an extended book tour.