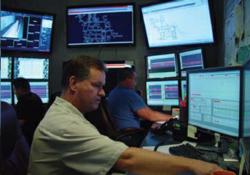 Denver, CO, and Vancouver, Canada (PRWEB) December 03, 2012
"Thoroughly-Modern Mining in a Technology-Based World" is the theme of this year's annual meeting and exposition for the Northwest Mining Association being held in Spokane, WA. Established in 1895, the Association exists " to support and advance the mineral resource and related industries, to represent and inform members on technical, legislative and regulatory issues; to provide for the dissemination of educational materials related to mining to federal and state agencies, the public, and international business communities; and to foster and promote economic opportunity and environmentally responsible mining both in the U.S. and internationally."
MICROMINE is one of more than 2,000 members who join together to advance the mining industry. Mr. Joshua Carroll, the Team Lead for MICROMINE's Pitram mining software solution, will be presenting a technical paper entitled, "Pitram puts Operators in Control with Automated Underground Data Capture."
Pitram is a state-of-the-art mine control and management reporting solution that records, manages and processes mine site data in real-time. It provides a thorough overview of a mine site's activities and increases managerial control over an operation which allows the mine management team to increase production, lower costs, improve safety, and manage shifts more efficiently. Pitram is in use in dozens of mines around the world. In many cases, it has become the standard for mine control and management.
For more information about MICROMINE's Pitram products, please contact us in the US at 303.996.6270 or in Canada at 604.646.8924.
About MICROMINE
With over 12,000 clients in more than 90 countries, MICROMINE is a leading provider of intuitive software solutions for the entire mining process. MICROMINE understands the software and consultancy needs of exploration and mining operations around the world. Located in 20 of the world's major mineral producing capitals, our team is close to your operation. This means MICROMINE can provide local support and services in your language and time zone. MICROMINE's intuitive solutions are delivered by a team of specialists who understand the software and how it can be integrated into an operation for maximum results.