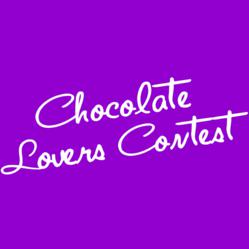 The contest is open to to anyone from anywhere in the world who loves eating, sharing or anything else about (or everything else about!) chocolate.
Munich, Germany (PRWEB) December 07, 2012
Mondelez International (formerly Kraft Foods) is holding an online contest, hosted by Munich-based Hyve which invites people to use their imagination and present innovative product ideas for creating a new chocolate bar that would deliver a fresh and unique experience to the chocolate lover. Of particular interest are cutting-edge product concepts that expand upon the special qualities that make the chocolate bar so wonderful, comforting and fun to eat. Things like how easy a chocolate bar is to break into pieces and share or how it doesn't need to be a high-end niche product to be exceptional – it just has to be really delicious chocolate!
The contest is open to to anyone from anywhere in the world who loves eating, sharing or anything else about (or everything else about!) chocolate.
Here are some of the fun and creative ideas that have come in so far:
The contestant Elena submitted the Chocolate Piano concept (please see sidebar):
The idea is to create a chocolate bar that looks like the keys of a piano. Every key has its own flavor so the bar itself writes a melody of flavors. For example: White chocolate, white chocolate with hazelnuts, white chocolate with almonds, white chocolate with strawberries, milk chocolate, milk chocolate with hazelnuts, dark chocolate, dark chocolate with almonds, etc.
While Manuela submitted More Than Just Words (please see sidebar):
The idea here is to imprint different pre-defined slogans on the chunk rows. The chocolate bar can then be used as a small but very nice present, with various possibilities for topics e.g. birthday wishes; anniversaries; as a thank you to somebody; proof of friendship, romantic love.
Kraft Foods will award prizes amounting to a total of $11,000USD:
1st prize: $5,000 (US Dollars)
2nd prize: $3,000 (US Dollars)
3rd prize: $2,000 (US Dollars)
Besides the best ideas, the contest management team will also award a $1000 (US Dollars) prize for the most valuable participant, based on activity in the contest, quality of contributions and support for other members.
The contest began on November 6th, 2012 and is accepting proposals through December 18th, 2012. The ideas are posted online where people can review and comment openly. When submitting ideas, contestants can select one of the listed Mondelez brands that manufacture chocolate bars with which they have had a special moment/experience or to which they feel particularly connected (eg. Milka, Cadbury Dairy Milk etc.).
Candidates get the opportunity to receive feedback and exposure from people all over the world.
To submit ideas and for more information visit:
http://www.chocolate-lovers-contest.com
Additional information and photography are available upon request. We can also supply photos and descriptions of new and innovative proposals that have been submitted.
Contact: Erik Feder at erik.feder (at) hyve (dot) de
Mondelēz International comprises the global snacking and food brands of the former Kraft Foods Inc. and operates in over 80 countries. Mondelēz is the world's largest chocolatier, biscuit and candy manufacturer, and the second-largest maker of gum.
HYVE is an innovation agency and supports corporations and other institutions in the areas of innovation, social media, online marketing and product development. HYVE integrates consumers, users or even citizens actively in projects and works seamlessly between the areas of innovation and market research, product development and online communication.