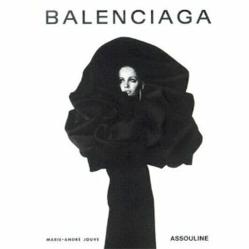 The Balenciaga fashion house and Nicolas Ghesquiere announce their joint decision to end their partnership.
(PRWEB) December 05, 2012
To help luxury lovers stay informed on the latest in upscale style and Hollywood happenings, Rodeo Drive Resale (http://www.shopRDR.com), premier reseller of 100% authentic Balenciaga handbags, Louis Vuitton wallets, and Fendi accessories, examines the shakeup at the Balenciaga fashion house, and the departure of creative director Nicolas Ghesquiere.
Last month, news source TheDailyBeast.com reported that Nicolas Ghesquiere, the creative director for Balenciaga, has parted was with the beloved fashion house in what is being described as a "joint decision" between Ghesquiere and the label. No details on a replacement or Ghesquiere's next move were provided.
Ghesquiere took over as creative director in 1997 and is credited with establishing Balenciaga as one of the world's most esteemed fashion houses. Ghesquiere took over as creative director of the storied Balenciaga fashion house in 1997, raising its profile among the Paris labels.
Fashion lovers fond of the Balenciaga brand are invited to visit shopRDR.com, premier reseller of Balenciaga as well as other popular fashion labels including Prada, Chanel, St. John Knits, and Christian Dior. Currently, luxury fans are invited to take part in shopRDR.com's many discount campaigns, such as, "Hermes: Ultimate Luxury," which offered amazing deals on authentic Hermes fashion and accessories.
In addition to Balenciaga and Hermes, shopRDR.com offers discounts on pre-loved brands such as Tod's, Jimmy Choo, David Yurman and St. John Knits. While the shakeup at Balenciaga may change future styles from the beloved fashion house, shoppers can rest assured that shopRDR.com will continue to provide top looks both old and new from this and other fashion labels.
Rodeo Drive Resale (shopRDR.com) has built a reputation of providing amazing deals on handbags, clothing and accessories from the top designers of upscale fashion. The company offers a 100% guarantee of authenticity on each item sold, and works daily with a network of clients looking to buy, sell, or for consignment of their luxury goods.
ShopRDR.com loves high-end fashion, and believes finding a high quality, classic piece should be an easy, enjoyable -- and most importantly -- hassle-free shopping experience. For the finest in Louis Vuitton, Chanel, Prada, Gucci, St. John Knits, Christian Louboutin, Tiffany & Co. and more, visit RDR online at http://www.shopRDR.com or call 1-888-697-3725. Also find shopRDR.com's blog at http://blog.shopRDR.com.
Also find shopRDR at:
Blog: blog.shopRDR.com
Facebook: facebook.com/shopRDR
Twitter: twitter.com/shopRDR
YouTube: youtube.com/ shopRDR
Pinterest: pinterest.com/shopRDR
Rodeo Drive Resale (shopRDR.com)
1-888-697-3725
service(at)shopRDR(dot)com