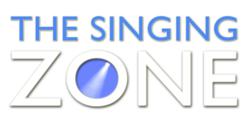 Beverly Hills, CA (PRWEB) December 05, 2012
Los Angeles based vocal coach, Per Bristow, creator of the online singing program Sing with Freedom and TheSingingZone.com recently released a video interview entitled,"How Classical Singer Develops Her Voice Through Online Singing Lessons," in which Bristow interviews an Austrian classical singer. The woman has been a professional singer for many many years and decided to explore new ways of training in order to expand the capacity of her voice. The woman sought out online singing lessons as her means to achieving this goal. The interview discusses why she was interested in the lessons and how they have impacted her career and her life.
When we think about classical voice training, often we envision a singer standing quite erect, near a piano singing scales. This has been the basis of training, especially in a classic or operatic sense, for centuries. As music has progressed, so has the need for this type of training. The video highlights the notion that traditional voice lessons be creating more tension and constriction in the singer than the freedom and ease necessary to reach some of those upper range notes.
"I have seen it many times," says Bristow, "singers with only very traditional notions of vocal training are often given instruction that only helps to create additional tension. In order to expand range and depth, and to learn how to sing better any initial tension or strain must be addressed first."
Bristow's methods in the Sing with Freedom program, founded upon building kinesthetic awareness, seem to have offered the woman expressly that. She expounds upon a newfound feeling of relaxation in her practice. She discusses how her singing was once "more about attacking everything, every phrase." She now expresses a very full sense of relaxation that she had not experienced previously through all her years of training. It is remarkable to hear how someone who has spent so much of their life learning a certain craft that there is still room for improvement through a new approach.
In the interview, they discuss the notion of small changes having a large effect. A great example of this is when the singer describes feeling more relaxed while rehearsing, and how that has affected her auditions, and then how that has affected her performances and therefore affected the audience. Singing is an expressive art, and as enjoyable as it is to sing for ourselves, it is even more fun to share it with others.
Bristow remarks, "Learning how to sing with greater ease also puts an audience at ease. It creates a connection and that is really cool to see."
The interview closes with this very notion - of singing from the heart. The importance of worrying less about yourself and more about the audience is monumental as a performer. The most impactful performers have that indelible charisma and can create an emotional experience for their audience. Classical music especially does this. If this interview is any indicator, then classically trained singers would be wise to try out a new, perhaps more modern approach to their singing technique.
Per Bristow is a vocal and performance coach based in Los Angeles, California. He is the creator of The Singing with Freedom program and The Bristow Voice Method - the method that for more than 15 years, has empowered thousands of singers and speakers from over 100 nations to repair, build and free their voices. "The Bristow Voice Method is designed to bring the individual to significantly greater levels of well-being, self-confidence, creativity and health, in addition to dramatically and rapidly improve communication, presentation and performance skills." For more information on any of these programs, please visit http://www.TheSingingZone.com or http://www.PerBristow.com.